Introduction
In an increasingly complex and fast-paced world, the search for purpose has never been more crucial. This article, "Living on Purpose: Embrace the Meaning of Existence," seeks to explore the significance of purpose in our lives, illuminating its profound impact on our mental, emotional, and spiritual well-being. Through this exploration, we will delve into the ways one can discover and embrace their purpose, thereby leading a life filled with passion, fulfillment, and profound meaning.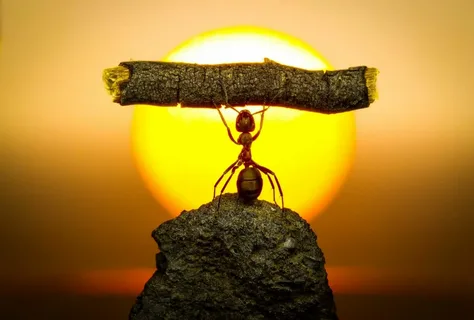 Meaning of Life
For centuries, humans have been intrigued by the question, "What is the meaning of life?". Philosophers, scientists, and theologians have proffered countless theories, each offering a unique perspective. While some propose that life's meaning is subjective and self-created, others argue that it is intrinsic and universal, transcending personal experiences. Regardless of the divergent viewpoints, one thing remains certain: the pursuit of this question leads us on a lifelong journey of discovery and growth.
The Philosophy of Living on Purpose
The purpose of life has been a subject of intense debate and scrutiny among philosophers. For instance, Aristotle posits that life's purpose is eudaemonia, or achieving the highest good. Conversely, Immanuel Kant believed that moral duty, characterized by rational behavior and goodwill, defines our purpose. A more contemporary view, proposed by existentialists, asserts that purpose is entirely self-created.
Existentialism and Nihilism
Existentialism and nihilism present contrasting philosophies on life's purpose. Existentialists argue that we must create our purpose, emphasizing individual freedom and responsibility. However, nihilists contend that life inherently lacks purpose, negating the existence of objective morals, truth, or meaning. The interplay of these philosophies influences our interpretation of life's purpose and our pursuit of it.
Discover Your Philosophy of Living on Purpose
Discovering your philosophy of life involves introspection, self-awareness, and genuine curiosity. Begin by exploring your values, interests, and passions. Reflect on your life experiences and what lessons they've taught you. Think about how you can use your unique skills and talents to contribute positively to the world.
Psychology of Living on Purpose
The field of psychology offers a scientific perspective on the pursuit of living on purpose, linking it to various aspects of well-being. Psychological studies affirm that having a clearly defined purpose contributes to mental health, happiness, satisfaction, and even longevity. It forms an integral part of our psychological makeup and significantly influences our behavior, decisions, and overall outlook toward life.
Viktor Frankl's Logotherapy
Viktor Frankl, a renowned psychiatrist, and Holocaust survivor, introduced Logotherapy, a therapy based on the pursuit of life's meaning. According to Frankl, our primary motivational force is the need to find purpose. He believed that meaning can be found in life regardless of the circumstances, and such understanding can significantly aid in overcoming hardships and adversities.
Positive Psychology and PERMA
Positive Psychology is an approach that focuses on enhancing well-being and happiness. Martin Seligman, a prominent figure in this field, proposed the PERMA model, which identifies five key elements of well-being: Positive Emotion, Engagement, Relationships, Meaning, and Accomplishment. Seligman suggests that living a fulfilled, purposeful life involves cultivating these elements.
Finding Purpose in Everyday Life
Finding purpose is not an elusive quest reserved for a select few; it's accessible to everyone in our everyday life. Here's how:
The Role of Passion
Exploring and pursuing your passions often leads to a more purposeful life. These are activities, interests, or subjects that excite you, stimulate your curiosity, and fill you with a sense of joy when you engage in them. Passions provide a sense of direction, motivate us to overcome challenges, and infuse our lives with meaning.
Contributing to Others
Acts of kindness and service to others can also yield a deep sense of fulfillment and purpose. It can be as simple as lending a listening ear to a friend in need, volunteering at a local charity, or as significant as dedicating your career to a cause you believe in. When we contribute positively to the lives of others, we not only enrich their lives but also find a sense of purpose in our own.
Balancing Work and Life
Cultivating purpose in both professional and personal life is crucial. In your career, align your work with your values and passions, and seek out opportunities that enable you to contribute positively. In your personal life, engage in activities that nourish your soul and contribute to your well-being.
The Power of Mindfulness
Mindfulness has immense potential to aid in discovering one's purpose. By practicing presence and intention in each moment, we can develop a clearer understanding of ourselves and our desires.
Mindfulness and Self-Reflection
Being present can significantly contribute to uncovering your life's purpose. By focusing on the here and now, we allow ourselves to truly listen to our thoughts, emotions, and instincts. This state of awareness can reveal what truly fulfills us, what are our core values, and how we can align them with our actions to achieve a deeper sense of purpose.
Meditation and Purpose
Meditation serves as a tool for connecting with your inner self. Techniques such as mindfulness meditation guide us to quiet the mind's chatter, enabling us to delve deeper into our inner landscape. Through consistent practice, we can uncover insights about our passions and purpose that are often obscured by the busyness of everyday life.
Practical Tips for Cultivating Mindfulness
Cultivating mindfulness in your daily routine can range from formal practices like meditation to more informal approaches such as mindful eating or walking. Start with small steps, like setting aside a few minutes each day for quiet reflection. Gradually extend this time as your comfort with the practice grows. Another strategy is to integrate mindfulness into routine activities such as showering or brushing your teeth, focusing on the sensations and the process, rather than letting your mind wander.
The Role of Legacy
Legacy refers to the long-lasting impact we leave on the world, often associated with our contributions to society, significant achievements, or the values we uphold and pass on to future generations.
Leaving a Lasting Impact
Building a legacy can instill a profound sense of purpose in our lives. The idea of leaving a mark on the world, of creating something that outlives us, can imbue our actions with meaning and direction. It transcends the immediacy of our daily lives, connecting us with the larger flow of human history and progress.
Famous Examples of Purpose-Driven Legacies
Numerous individuals have left significant marks on the world, driven by a deep sense of purpose. Figures like Martin Luther King Jr., who fought for racial equality; Marie Curie, whose scientific discoveries revolutionized medicine; and Mahatma Gandhi, who championed nonviolent resistance, are just a few examples. Each of them pursued a vision larger than themselves, and their legacies continue to inspire generations.
Begin Crafting Your Legacy
Creating a legacy that aligns with your values begins with introspection. Identify what matters to you most and envision the impact you want to have. Consider what you want to be remembered for, and align your actions accordingly. This might involve setting long-term goals, developing new skills, or dedicating your time and resources to a cause you are passionate about. Remember, a legacy is not built overnight, but through consistent actions that reflect your deepest values and aspirations.
FAQs
What does it mean to live on purpose?
Living with purpose entails aligning your actions with what holds the greatest significance to you. It requires recognizing your values and intentions and then structuring your life around these guiding principles.
How can I identify my purpose?
Discovering your purpose often begins with introspection. Take time to contemplate what ignites your passion, identify your core values, and explore how you can create a meaningful impact in areas that resonate with you.
How can I build a legacy that aligns with my purpose?
Creating a lasting legacy starts with envisioning the profound impact you aspire to make. Set ambitious, enduring goals that align with your core values, and wholeheartedly devote your time and resources to meaningful causes that deeply resonate with you.
Conclusion
Living on purpose is all about embracing the essence of your existence and directing your life toward fulfilling a cause that truly resonates with your core values. It's about discovering your unique passions and talents and using them to make a meaningful impact. This self-aware journey of purpose often leads to creating a lasting legacy that inspires future generations long after we're gone. So, let's remember that living with purpose is not just a destination, but a continuous journey of growth, self-discovery, and meaningful connections.