Introduction
Confidence is an essential ingredient in our journey towards success. It impacts our decision-making, our relationships, and how we perceive the world around us. Nurturing and building this inner strength can transform our lives, opening doors to opportunities we may have never thought possible. This guide seeks to empower you with tools and strategies to build your confidence, allowing you to step out of your comfort zone, face challenges head-on, and ultimately enrich your life.
Join us on this transformative journey as we delve into the power of self-belief and its profound influence on personal success. Together, we will explore the depths of this realm, unlocking its untapped potential and paving the way for unprecedented growth and achievement.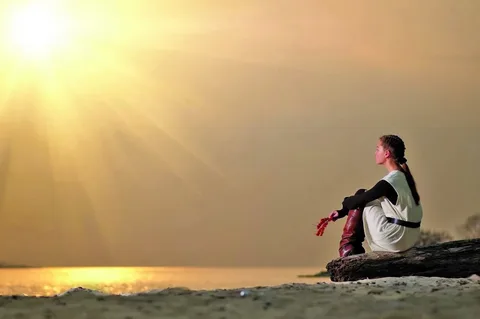 Confidence Building
Confidence building revolves around fostering a positive self-image and a resilient mindset. It's the process of recognizing your self-worth, honing your abilities, and cultivating a strong belief in your capability to accomplish goals. Confidence does not naturally occur in everyone. However, it can be nurtured over time through self-affirmation, positive thinking, and embracing challenges. It's about believing in your innate abilities and using that belief as a catapult towards achieving your dreams. As we progress through this guide, we shall unmask the various facets of confidence building, providing insights into proven techniques and strategies that can help you strengthen your self-confidence and set you on the path to personal success.
The Importance of Confidence in Personal Success
Confidence building plays a huge role in personal success. It's what drives us to take risks, face challenges, and keep going when things get tough. When we believe in ourselves, we're more likely to set ambitious goals and work hard to achieve them. Confidence keeps us motivated, even when we face setbacks and failures. It gives us the courage to step out of our comfort zones and try new things, which leads to growth and innovation. Confidence is the foundation of personal success. It's not just about feeling good, but it's about realizing our true worth and unlocking our full potential.
Strategies for Confidence Building
Shifting Mindsets for Confidence Growth
Confidence building requires a shift in mindset. This entails replacing self-limiting beliefs with empowering ones and embracing a growth mindset. It's crucial to realize that failure is not a reflection of one's worth but a stepping stone for learning and improvement.
Visualizing success, setting realistic expectations, and celebrating every progress, no matter how small, are integral to this shift. By cultivating this mindset, we create fertile ground for confidence to thrive, fostering openness to new experiences and challenges. It encourages resilience, perseverance, and a positive outlook, all of which are essential for building confidence.
The Role of Positive Affirmations and Visualizations
Positive affirmations and visualizations play a significant role in building confidence. They are powerful tools that can help shape our mindset, influence our behavior, and increase our general well-being.
Positive affirmations are statements that we repeatedly tell ourselves, reinforcing our self-worth and capabilities. They serve to challenge and combat negative thoughts and self-doubt, replacing them with self-assurance and positivity. Notably, consistent use of affirmations can trigger our subconscious into believing these positive statements, leading to improved self-esteem and increased confidence.
On the other hand, visualization is the practice of creating mental images or scenarios representing our goals or desired outcomes. It's a technique that involves picturing ourselves succeeding and achieving our ambitions. Visualization helps to solidify belief in our abilities to achieve these goals, thereby enhancing our self-confidence.
Overcoming Barriers to Building Confidence
Dealing with Self-Doubt and Fear of Failure
Self-doubt and fear of failure can often become significant roadblocks on the journey to building confidence. Self-doubt, characterized by feelings of uncertainty and lack of confidence in our capabilities, can make us question our worth and hinder us from pursuing our goals. Similarly, the fear of failure can lead to avoidance of challenges and opportunities, stunting personal development and growth.
To combat self-doubt, it's crucial to practice self-compassion and acknowledge that everyone experiences moments of uncertainty. Recognize the value in your unique experiences and abilities, and understand that doubting yourself does not diminish your worth or potential. Whenever self-doubt creeps in, counteract it with positive affirmations and remind yourself of your past successes and learning experiences.
Fear of failure, on the other hand, can be tackled by reframing how we perceive failure. Instead of viewing it as a dead end, see it as a learning opportunity – a stepping stone towards improvement and success. Embrace the possibility of failure as a part of growth and approach it with a mindset of resilience and determination.
Overcoming Imposter Syndrome
Imposter syndrome, a psychological phenomenon where individuals doubt their accomplishments and fear being exposed as a 'fraud,' can pose a significant barrier to self-confidence. It can lead to chronic self-doubt and a persistent fear of being 'found out' despite clear evidence of one's capabilities and achievements. Overcoming imposter syndrome involves recognizing the signs, and then breaking the cycle of self-doubt and fear.
Firstly, it's crucial to acknowledge your feelings and understand that you're not alone in experiencing imposter syndrome; many successful individuals have felt the same way. Secondly, try to reframe your thoughts and focus on the value and uniqueness you bring rather than obsessing about being 'perfect.' Self-compassion is key to overcoming this syndrome. Forgive yourself for not knowing everything and understand that everyone, no matter how successful, experiences failure and uncertainty.
Lastly, talk about your feelings with trusted friends, mentors, or a professional counselor. Openly sharing your experiences and fears can help mitigate these feelings and provide a new perspective on your abilities and achievements.
Sustaining Confidence for a Successful Life
Maintaining high self-confidence is a continuous process, integral to leading a successful life. It involves consistent self-reflection, goal setting, and personal development.
One effective strategy is regular self-evaluation. Regularly assessing your progress and achievements allows you to track your growth over time, providing a confidence boost as you recognize your accomplishments. Setting clear, achievable goals is another critical aspect. Goals give you direction and purpose, and meeting these targets reinforces your self-belief and fosters resilience in the face of challenges.
Additionally, never stop learning and expanding your horizons. Lifelong learning contributes to self-improvement, encouraging a growth mindset and boosting confidence in your abilities to adapt and succeed in various situations. Remember to be kind to yourself. Celebrate your successes, no matter how small, and treat failures as opportunities for growth rather than setbacks. This approach will ensure that your confidence is sustained and continuously nourished, setting a strong foundation for a successful life.
FAQs
What is the role of confidence in personal success?
Confidence is key to personal success. It shapes our ability to take on challenges, overcome obstacles, and chase our goals. A confident person shows optimism, resilience, and a positive mindset, all of which contribute to achieving personal success.
How do positive affirmations and visualizations contribute to confidence-building?
Positive affirmations and visualizations are super powerful mental exercises that help boost our self-belief and fight off those negative thoughts. Affirmations are all about boosting our self-worth, while visualizations help us truly believe in reaching our future goals. Both practices together really help us build that confidence!
How can I deal with self-doubt and fear of failure?
Overcoming self-doubt requires cultivating self-compassion, recognizing your distinct capabilities, and combating negativity with empowering affirmations. Embrace the fear of failure as a catalyst for growth and adopt a resilient mindset.
Conclusion
Confidence building is a game-changer that enriches your life and sets you up for personal success. It gives you the power to take on challenges, conquer obstacles, and keep chasing those goals. Things like positive affirmations, visualizing success, and always learning can seriously boost that self-confidence. And when self-doubt, fear of failure, or imposter syndrome creep in, just bounce back with resilience and self-compassion to keep growing. Remember, your journey to confidence is unique, and every little step you take to believe in yourself is a big win. So, embrace this journey with optimism, learn from every experience, and let that newfound confidence guide you to success in all areas of life.