Introduction
The journey to self-discovery is often paved with the light of enlightenment; a radiant glow that emanates from within and guides us on the path to understanding our authentic selves. This article will delve into the concept of inner enlightenment for self-exploration. We'll examine how fostering our innate wisdom can illuminate our attributes, unmask our intrinsic desires, and lead us toward an authentic and fulfilling existence. Join us as we embark on a journey towards self-discovery, lit by the radiant glow of inner enlightenment.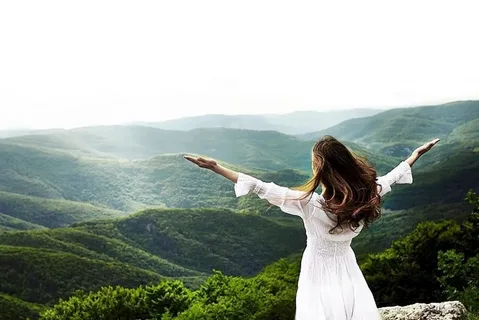 Enlightenment for Self-Exploration
Enlightenment for self-exploration refers to the process of gaining insight or understanding of one's true nature, free from societal expectations or preconceived notions. It is the illumination of our inner landscape, shedding light on our innate abilities, hidden desires, and authentic personality traits. This enlightenment is not something that is acquired externally, but rather, it is a radiance that emerges from within us when we engage in introspection, self-analysis, and mindful practices. It allows us to explore our inner selves more deeply, guiding us toward personal growth, authenticity, and fulfillment.
Understanding the Self
The journey towards self-enlightenment begins with understanding the concept of the self. There are multiple interpretations of what constitutes the 'self', spanning philosophical, psychological, and sociological perspectives. Philosophically, the self is often seen as the entity that remains constant amidst the changing circumstances of our lives. Psychologically, the self may be perceived as a blend of thoughts, emotions, and experiences that form our unique identity.
Self-Identity & Evolution
It is essential to recognize that the self is not a static entity but evolves. Our experiences, lessons, and interactions shape and reshape our identity, allowing us to expand and evolve. This evolution is a continual process of transformation and growth, leading us on the path towards self-enlightenment.
The Layers of Self-Exploration
The process of self-exploration is not limited to our conscious self; it also involves delving into our unconscious mind. The conscious self is our current awareness, encompassing thoughts and feelings we can readily identify. The unconscious self, on the other hand, stores memories, experiences, and patterns that influence our behavior and decision-making processes, often without our direct awareness.
Pathways to Enlightenment for Self-Exploration
The journey of self-exploration can be facilitated by numerous paths, each offering unique insights into our inner selves.
Meditation and Mindfulness
These practices invite us to engage in focused attention, fostering a heightened awareness of the present moment. This heightened awareness allows us to observe our thoughts and feelings without judgment, providing insights into our inner workings. Meditation and mindfulness can thereby become powerful tools for self-exploration, offering a path towards understanding and acceptance of our true selves.
Spirituality and Inner Connection
Many individuals find enlightenment through spiritual paths. These paths encourage exploring our inner selves and developing a deeper connection with our inner selves. This connection can serve as a source of guidance, comfort, and inspiration, fostering a sense of peace and purpose that can contribute significantly to self-enlightenment.
Psychological Techniques
Various psychological techniques, including introspection, journaling, and psychotherapy, can facilitate self-exploration. These tools allow us to reflect on our thoughts, feelings, and behaviors, providing insights into our motivations, patterns, and areas for growth. Through these techniques, we can foster self-awareness, self-understanding, and personal growth, leading us toward self-enlightenment.
The Role of Relationships
Relationships play a pivotal role in our journey of self-exploration. The interactions we have with others serve as a reflection of ourselves, offering insights into how we think, feel, and behave. Our relationships, whether they're familial, platonic, or romantic, provide a context in which we can understand ourselves better. They offer us an opportunity to observe and understand our reactions, emotions, and behaviors, thus fostering self-awareness and personal growth.
Social Context and Self-Understanding
The society and culture we live in significantly shape our understanding of ourselves. Social norms, cultural values, and societal expectations all contribute to the development of our self-concept. Our social interactions not only provide us with a mirror to see ourselves but also a framework within which we define and understand ourselves.
Science and Spirituality Integration
Neuroscience of Enlightenment
Understanding the brain mechanisms surrounding self-enlightenment is a fascinating field of study within neuroscience. Modern neuroimaging techniques have allowed us to explore the brain's structural and functional changes during practices associated with self-enlightenment, like meditation. These investigations have revealed that consistent spiritual or mindfulness practices can induce significant changes in brain regions associated with attention, emotion regulation, and self-awareness.
Eastern and Western Philosophies
Bridging scientific and spiritual perspectives on self-enlightenment can provide a comprehensive understanding of the phenomenon. Eastern philosophies, with their emphasis on introspection and self-awareness, offer valuable insights into the subjective experience of self-enlightenment. On the other hand, Western philosophies, rooted in empirical science, provide an objective analysis of the physiological processes linked with self-enlightenment. Together, these perspectives can foster a more holistic understanding of self-enlightenment, integrating subjective experiences and objective observations.
Applying Enlightenment for Self-Exploration in Daily Life
Integration into Daily Practices
The insights gained from self-exploration and enlightenment do not have to stay confined within the boundaries of our introspective moments but can be integrated into our everyday lives. Practical application involves recognizing and respecting our unique characteristics, strengths, and weaknesses. By doing so, we bolster our self-esteem and enhance our decision-making skills, enabling us to live more authentically and with greater fulfillment.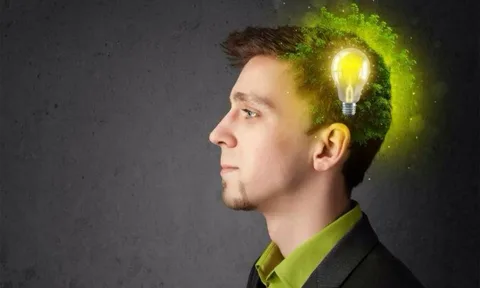 Mindful Living
Practicing mindfulness is a powerful strategy for enhancing daily life. It involves being fully present in the moment, and aware of our thoughts, feelings, sensations, and the surrounding environment without judgment. By adopting mindful living, we can improve our emotional regulation, increase our appreciation for life's simple pleasures, and reduce stress. Mindfulness allows us to navigate life's challenges more effectively, fostering resilience and enhancing our overall well-being.
FAQs
What does enlightenment for self-exploration mean?
Enlightenment for Self-exploration signifies the process of gaining insight into our own experiences, emotions, and actions, leading to a heightened understanding of the self. It can result in personal growth, improved emotional regulation, and an enhanced sense of purpose.
How can I integrate the practices of enlightenment into my daily life?
Incorporating enlightenment practices into daily life can involve recognizing and accepting our unique traits, working on our weaknesses, and leveraging our strengths. It also involves practicing mindfulness by staying fully present in the moment and being aware of our emotions, thoughts, and environment without judgment.
How does mindful living contribute to self-exploration?
Mindful living contributes to self-exploration by allowing us to acknowledge and appreciate our inner experiences without judgment. This enhances emotional regulation, increases satisfaction from life's simple pleasures, and helps us deal with life's challenges more effectively.
Conclusion
Enlightenment for self-exploration empowers us with the tools to delve deep into our consciousness, gain insights into our innate nature, and illuminate our path toward personal growth. Mindful living, a key component of this, allows us to stay present, appreciate the subtleties of life, and bolster our emotional resilience. The journey to self-exploration is not an easy one, but through enlightenment, we find the radiance within us, guiding us toward self-acceptance, peace, and ultimately, personal fulfillment. This journey is a continuous one, each step bringing us closer to self-realization and authentic living.