Introduction
In the realm of scientific discovery and innovation, ethics serves as an indispensable navigational tool, guiding researchers along the path of responsible and honest inquiry. The moral compass of ethics in science helps to ensure the integrity of research methods, the welfare of experimental subjects, and the honest reporting of findings. This article aims to delve into the importance of ethics in science, exploring its role and significance in various scientific disciplines and how it helps to maintain credibility and societal trust in scientific research. It will shed light on the ethical dilemmas faced by scientists and discuss the enduring relevance of moral values in scientific pursuits.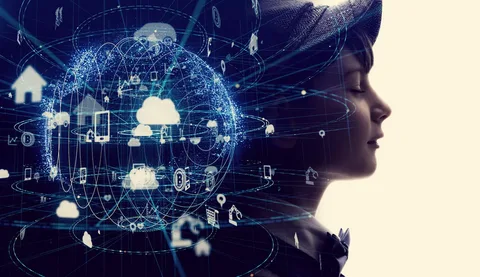 Ethics in Science
Ethics in science refers to the moral principles and guidelines that scientists adhere to in their professional conduct. It encompasses a wide range of considerations, including the responsibility to maintain integrity in research methods, the duty to respect the rights and welfare of human or animal subjects, and the obligation to report findings truthfully and transparently.
Importance of Ethical Considerations
The importance of ethical considerations in scientific research cannot be overstated. Ethical practices are crucial in maintaining the credibility of science and fostering public trust in scientific findings. They prevent misuse of scientific research and safeguard against harmful or deceptive practices. By adhering to ethical guidelines, scientists ensure their work contributes positively to the body of knowledge and respects the rights and welfare of subjects involved in research. Ethical considerations are not just good practice, they are integral to the pursuit of truth that lies at the heart of all scientific endeavor.
Evolution of Ethical Guidelines in Science
The ethical standards in the scientific community did not emerge overnight but evolved in response to various historical situations and scientific developments.
Historical Perspectives
The roots of ethical guidelines in science can be traced back to the Hippocratic Oath in Ancient Greece, which emphasized "no harm" as a fundamental principle for physicians. However, the explicit formulation of ethical guidelines for scientific research began in the aftermath of World War II. The Nuremberg Code, established in response to the unethical human experimentation conducted during the war, became the first international standard for the ethical conduct of research involving human subjects.
Modern Ethical Frameworks
Today, ethical guidelines in science are based on several key documents and frameworks. These include the Declaration of Helsinki, the Belmont Report, and the Common Rule, all of which outline the principles of respect for persons, beneficence, and justice. These principles guide the treatment of human subjects in research, mandating informed consent, the minimization of harm, and the equitable distribution of research benefits. With the advent of new areas of research, such as genetic manipulation and artificial intelligence, ethical guidelines continue to evolve to address emerging moral dilemmas in science.
Ethical Principles in Scientific Research
Informed Consent
Informed consent holds a substantial role in ethical guidelines in scientific research. Informed consent refers to the voluntary agreement of a subject to participate in research after understanding the nature, scope, and potential consequences of the study. It's a key ethical principle as it respects and acknowledges an individual's autonomy, dignity, and right to make informed decisions about their involvement in research. It also fosters trust between the researcher and the participant and enhances the credibility and integrity of scientific research.
Ensuring Voluntary Participation
Ensuring voluntary participation is a vital aspect of informed consent. This means that potential research subjects should willingly agree to participate, without any form of coercion or undue influence. Researchers should provide sufficient information about the study, including its purpose, methods, potential risks, benefits, and alternatives. Besides, participants should be given ample time to contemplate and should be assured that they can withdraw their consent at any time without any penalty or loss of benefits. This process safeguards the rights and welfare of research subjects and upholds the ethical standards of scientific inquiry.
Privacy and Confidentiality
In the sphere of ethical scientific research, privacy and confidentiality bear significant weight.
Safeguarding Participants' Information
One of the primary responsibilities of a researcher is to safeguard the participants' information. This involves ensuring data security and confidentiality at every stage of the research process, from data collection to publication. Any personal information that could potentially identify an individual participant should be either anonymized or securely stored to prevent unauthorized access. Participants should be informed about the measures taken to protect their privacy and the extent to which their information will be kept confidential. These measures not only respect the privacy rights of the participants but also foster trust in the research process, thereby reinforcing the ethical foundations of the scientific endeavor.
Role of Scientists and Institutions
Responsibility of Scientists
Scientists have an inherent responsibility to uphold the highest standards of ethical practice in their research. This responsibility spans across two broad domains: individual accountability and navigating ethical gray areas.
Individual Accountability
Individual accountability in scientific research implies that every scientist is responsible for the ethical conduct of their research. This includes ensuring the integrity of their work, maintaining diligence and accuracy in their findings, and adhering to the ethical guidelines set by their respective institutions and the broader scientific community. They must uphold honesty while reporting results, acknowledge contributions appropriately, and avoid misconduct such as plagiarism, data fabrication, or falsification.
Navigating Ethical Gray Areas
Ethical gray areas in scientific research refer to situations where the right course of action may not be clearly defined by existing ethical guidelines. In these instances, scientists must exercise judgment and critical thinking to align their actions with the overarching principles of research ethics: respect for human rights and dignity, beneficence, and justice. They should seek guidance from ethics committees or peers when dealing with complex issues such as conflicts of interest, ambiguous informed consent scenarios, or unanticipated research outcomes.
Institutional Oversight
Institutions that conduct scientific research have a critical role to play in ensuring compliance with ethical guidelines. These institutions, whether academic, governmental, or private, are responsible for creating an environment that fosters ethical conduct and holds individuals accountable for their actions.
Role of Research Ethics Committees
Research Ethics Committees serve as the cornerstone of institutional oversight. These committees are tasked with the review and approval of research proposals to ensure they conform to established ethical guidelines. The RECs scrutinize the research design, assess potential risks and benefits, and ensure that provisions for informed consent and the protection of participant privacy are in place. By doing so, they play a pivotal role in safeguarding the rights, safety, and well-being of research participants.
Ensuring Ethical Conduct Across Disciplines
Institutions must also ensure ethical conduct across various disciplines, each with its unique considerations and challenges. They should implement comprehensive training programs on research ethics tailored to the needs of different disciplines. Moreover, they should foster an open environment that encourages dialogue and discussion on ethical dilemmas, enhancing awareness and sensitivity towards ethical issues among researchers.
Ethical Education in Science
Integrating Ethics into Scientific Training
Integrating ethics into scientific training is a critical step in nurturing a generation of responsible and ethical researchers. This can be achieved by incorporating ethics courses into the core curricula of science education programs. These courses should cover key ethical concepts and principles, case studies illustrating ethical dilemmas in scientific research, and strategies for addressing such dilemmas.
Furthermore, hands-on training should be provided on ethical practices such as obtaining informed consent, ensuring the privacy and confidentiality of participants, and maintaining integrity and honesty in reporting research findings. This approach instills a comprehensive understanding of research ethics in budding scientists and equips them with the tools to navigate ethical challenges in their future research endeavors.
Fostering a Culture of Ethical Awareness
Fostering a culture of ethical awareness in scientific research involves promoting open discourse on ethical issues, encouraging researchers to critically reflect on the ethical implications of their work and rewarding ethical conduct. Regular forums should be held where researchers can discuss ethical issues, share experiences, and learn from each other.
Ethical guidelines and policies should be prominently displayed in research laboratories and institutions to serve as constant reminders of ethical obligations. Additionally, a system of recognizing and rewarding researchers who demonstrate exemplary ethical conduct can motivate others to adhere to ethical standards. This culture of ethical awareness can help to ensure that scientific research is conducted with utmost respect for human dignity, rights, and safety.
FAQs
What is meant by 'ethics in science'?
Ethics in science refers to the moral principles and standards that govern the conduct of scientific research. These principles ensure that research is carried out responsibly, with integrity, and with respect for human rights and dignity.
Why are ethical guidelines important in scientific research?
Ethical guidelines are crucial in maintaining the integrity of scientific research. They prevent misconduct such as data falsification or plagiarism, safeguard the rights and well-being of research participants, and promote trust in the scientific process.
How can ethics be integrated into scientific training?
Ethics can be integrated into scientific training by incorporating dedicated ethics courses into the core curricula of science education programs. These courses should cover ethical principles, case studies on ethical dilemmas, and strategies to address these dilemmas. Hands-on training on ethical practices such as obtaining informed consent or ensuring participant confidentiality can also be provided.
Conclusion
Ethics in science act as the moral compass in scientific research, guiding researchers to conduct their work responsibly, honestly, and with integrity. The ethical guidelines ensure respect for human rights and dignity and uphold the principles of beneficence and justice. While the landscape of scientific research may present ethical gray areas, institutions must foster a culture of ethical awareness and integrate ethics into scientific training. Doing so not only safeguards the integrity of the research process but also fortifies public trust in science. Ultimately, adhering to ethical guidelines underpins the credibility of scientific findings and ensures the sustained progress and vitality of the scientific enterprise.