Introduction
Healing past wounds is not just about closure, but also about growth and transformation. It is about taking the fragments of our past, the pain, and the hurt, and turning them into sources of strength and resilience. This journey is not easy, it involves confronting some of our most challenging emotions and memories. But embarking on this journey is a crucial step towards healing, self-discovery, and ultimately, transformation. Through this process, we can begin to see our past not as a source of torment, but as a well of wisdom that we can draw from to navigate our present and shape our future.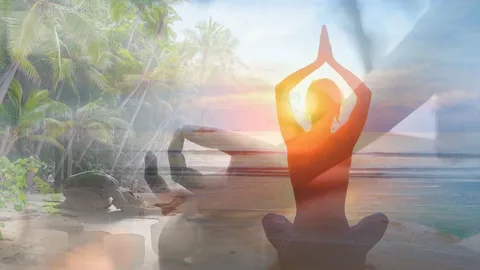 Healing Past Wounds
Healing Past Wounds is a process of understanding, accepting, and dealing with past traumas or experiences that have left a significant impact on one's life. This healing process involves acknowledging the pain and harm that these experiences have caused, rather than suppressing or ignoring them. It requires strength and courage to face these difficult memories, but it is a necessary step towards mental and emotional restoration. The ultimate goal of healing past wounds is not to erase these experiences but to learn from them in a way that fosters growth, resilience, and a deeper understanding of oneself.
Impact of Past Wounds
The impact of past wounds can be deep and wide-ranging, showing up in different parts of our lives. These wounds can affect how we see ourselves, our relationships, and our overall mental well-being. They might make us feel scared, unsure, or not good enough, holding us back from fully living. They can also show up as unresolved emotional pain, leading to stress, anxiety, or other mental health problems.
Understanding the impact of these wounds is important. By recognizing how they influence us, we can better deal with their consequences and start the healing process. Recognizing the impact doesn't mean dwelling on the past, but rather acknowledging its influence on our present to build a better future.
The Healing Process
Recognizing Pain
Recognizing pain is the first and perhaps the most crucial step in the healing journey. It involves taking a step back, peeling back the layers of our defenses, and acknowledging that a certain experience, event, or person has caused us pain. While it can be tempting to bury this pain deep within, out of sight and out of mind, this only perpetuates the wound.
By recognizing our pain, we validate our feelings and begin to understand the depth of our emotional injury. This recognition is not about wallowing in self-pity, but rather acknowledging the truth of our experiences. With this recognition, we can start the healing process, journeying from a place of hurt and confusion to a place of understanding, resilience, and strength.
Acknowledgment
The healing process is a deeply personal and unique journey that often involves several stages. It begins with acknowledgment – recognizing and accepting the existence of past wounds and the pain associated with them. Acknowledgment might involve revisiting difficult memories, which can evoke strong emotions. It's important to remember that it's okay to feel these emotions, and it's a crucial part of the healing process.
Understanding
The next stage is understanding – delving deeper into your experiences, identifying patterns, and comprehending how these wounds have shaped you. This typically involves introspection or even professional counseling, which can provide essential tools and perspectives to facilitate understanding.
Using the Insights
Finally, the transformation stage involves using the insights gained from the acknowledgment and understanding stages to create positive changes in your life. This could mean breaking away from harmful patterns, forming healthier relationships, or finding new ways to cope with stress and anxiety. It's about turning your pain into strength, and your wounds into wisdom.
Remember, this process is not linear, and it's okay to move back and forth between stages. Healing past wounds is not about speed, but about making continuous progress toward a healthier and more self-aware you.
Transforming Pain into Strength
When we embark on the journey of transforming pain into strength, we are essentially repurposing our past wounds into catalysts for personal growth and resilience. It involves a deep realization that our experiences, however painful, have the potential to contribute to our overall development, to shape who we become, and to prepare us for future challenges. This transformation does not mean forgetting or minimizing the pain; it means acknowledging it, understanding its effects, and then channeling it productively.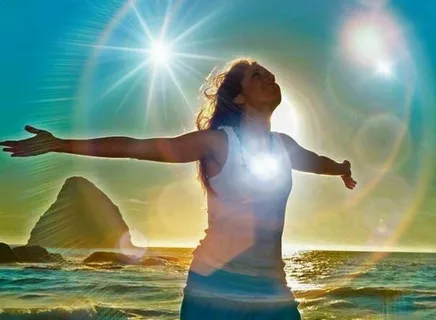 This metamorphosis from pain to strength often necessitates a shift in perspective. We must first accept that while we cannot change our past, we have the power to control how we react to it, how we interpret it, and how we let it impact our present and future. It's about releasing the grip of past hurt, detaching our identity from it, and instead viewing it as a lesson learned.
Secondly, it's about fostering resilience. Resilience is the ability to recover from setbacks, adapt well to change, and keep going in the face of adversity. By treating past wounds as learning opportunities, we equip ourselves with the tools to navigate future difficulties and bounce back from them more quickly.
Lastly, transforming pain into strength entails channeling the energy of past hurt toward self-improvement. This could involve developing healthier coping mechanisms, investing in personal development, or using our experiences to help others who might be going through similar difficulties.
FAQs
What does 'healing past wounds' mean?
Healing past wounds is about facing and working through the pain and trauma from our experiences. It's about recognizing, understanding, and ultimately turning this pain into inner strength and resilience.
Why is it important to acknowledge pain?
Recognizing pain is the first and crucial step in the healing process. It's influential to acknowledge our feelings and understand the depth of our emotional injury. Without recognizing our pain, the healing process can't kick off.
What is the role of understanding in the healing process?
Gaining understanding requires us to delve into our experiences, recognize patterns, and grasp how our past wounds have influenced us. This process may involve introspection or seeking professional guidance, and it is a crucial aspect of our healing journey.
Conclusion
Healing past wounds and transforming pain into strength is a deeply personal and transformative journey. It requires us to bravely face our pain, understand its influence on our lives, and harness these insights to create positive change. This journey, while challenging, opens up pathways of personal growth, resilience, and self-improvement. It empowers us to not only heal our wounds but also to transform them into wisdom.
By doing so, we can learn from our past, build resilience for the future, and truly transform our pain into strength. Remember, it's not a linear journey, and it's okay to move at your own pace. The ultimate goal is not a quick recovery but a steady, continuous movement toward a healthier and more self-aware version of yourself.