Introduction
In this article, we delve into the concept of higher consciousness – a state of heightened awareness and perception often associated with spiritual growth. We explore its implications not just in grand spiritual quests, but in our day-to-day lives. Does higher consciousness play a role in our mundane tasks? Can it influence the choices we make each day? Is it possible to tap into this elevated state of consciousness during commonplace activities? Read on for practical insights into achieving and sustaining higher consciousness in everyday life.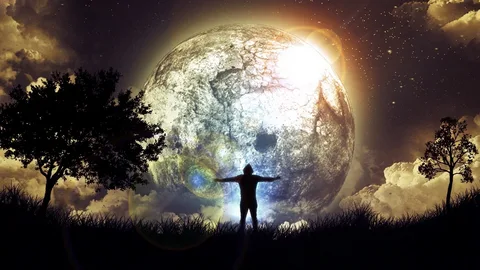 Higher Consciousness
Higher consciousness is often defined as a state of elevated awareness and perception, transcending normal boundaries of self-awareness. This heightened state allows individuals to tap into their inner wisdom and make decisions that align with their true selves.
Historical Perspectives
Historically and culturally, the concept of higher consciousness has roots in a multitude of traditions including Buddhism, Hinduism, and various indigenous cultures. Each of these traditions offers a unique perspective on achieving a higher state of consciousness, often involving practices such as meditation, mindfulness, and ritualistic exercises.
Different Schools of Thought
Different schools of thought interpret higher consciousness in varied ways. Some consider it a spiritual awakening or enlightenment, while others view it as a psychological state achieved through introspection and self-awareness. Regardless of the specific interpretation, the common thread across all perspectives is the belief in the potential for individuals to transcend everyday perceptions and reach a heightened level of understanding and awareness.
Levels of Consciousness
There are varying levels of consciousness, from the most basic forms of sensory perception to the higher states of self-awareness and enlightenment. The spectrum of consciousness can be categorized into three general levels: subconscious, conscious, and superconscious. The subconscious mind controls automatic responses and emotions, the conscious mind involves active awareness and decision-making, while the superconscious mind is associated with intuition, creativity, and spiritual insight.
Spectrum of Consciousness
Understanding the spectrum of consciousness involves exploring how these various states interact and influence each other. It is not a linear progression but more of a dynamic interplay. The goal for many individuals on a spiritual path is to integrate these levels of consciousness to achieve a more complete understanding of themselves and the world around them.
The Role of Self-Awareness
Self-awareness plays a pivotal role in navigating the spectrum of consciousness. It involves knowing one's thoughts, feelings, and actions, and how they impact one's life and the lives of others. With enhanced self-awareness, individuals can better control their responses to situations, make more deliberate decisions, and align their actions with their inner values and beliefs.
Relation to Spiritual Growth
Higher consciousness and spiritual growth are intrinsically linked. As individuals cultivate higher levels of consciousness, they often experience spiritual growth. This involves a shift in perspective, from focusing on external circumstances to exploring the inner self, leading to self-discovery, personal growth, and a deeper understanding of one's purpose in life.
Insights for Attaining Higher Consciousness
Meditation and Mindfulness
Meditation plays a crucial role in creating a pathway to higher consciousness. It is a practice that cultivates mindfulness, allowing individuals to direct their focus on their thoughts, feelings, and experiences in the present moment. This fosters a deeper sense of awareness, encouraging a shift from instinctive, reactive patterns towards more conscious, thoughtful responses.
For beginners, establishing a regular meditation routine can be greatly beneficial. The practice can be as simple as spending a few minutes each day in a quiet space, focusing on the breath, and allowing thoughts to pass without judgment. Guided meditations are also an excellent starting point, providing step-by-step instructions and thematic focuses such as relaxation, gratitude, or self-compassion.
Scientific studies have revealed numerous benefits of meditation and mindfulness. These include reduced stress and anxiety, improved attention and memory, and enhanced emotional well-being. Moreover, research has indicated that regular meditation can foster structural changes in the brain, strengthening areas associated with self-awareness, compassion, and introspection. Thus, meditation not only enhances our day-to-day mental and emotional health but also propels us towards higher levels of consciousness and spiritual growth.
Self-Reflection and Inner Work
Self-reflection is another vital aspect of attaining higher consciousness. It involves the deliberate act of exploring our thoughts, emotions, values, and behaviors to gain deeper self-understanding. This introspective journey can reveal our underlying motivations, unfulfilled needs, and subconscious beliefs, leading to profound personal growth and transformation.
Several techniques can facilitate self-reflection. Journaling is a common practice, allowing individuals to document their thoughts, emotions, and experiences, fostering self-awareness over time. Another approach is the use of introspective questions, such as "What are my core values?", "How do my actions align with these values?", and "What areas of my life require change?".
However, self-reflection may also reveal personal obstacles that hinder our progress towards higher consciousness. These could be limiting beliefs, unresolved emotional wounds, or self-sabotaging behaviors. Overcoming these challenges often involves deep inner work, which may include practices like cognitive-behavioral therapy, shadow work, or other therapeutic modalities. It's important to approach this process with patience and compassion, understanding that personal growth is a journey, not a destination.
Connecting with Nature
The healing power of nature is another key element in attaining higher consciousness. Engaging with the natural world can bring about a sense of peace and calmness, reducing stress and promoting mental clarity. The beauty and serenity of nature can inspire profound contemplation and introspection, thereby facilitating personal growth and spiritual development.
Eco-consciousness, or the recognition of our interconnectedness with the natural world, is an essential aspect of higher awareness. When we understand and appreciate the intricate balance of ecosystems and the delicate interplay of life forms, we begin to see ourselves as part of a larger, interconnected whole. This perspective can foster a deep sense of respect for all life and promote sustainable behaviors and lifestyles.
There are several ways to engage with the natural world. Simple practices like going for a walk in the park, gardening, or bird-watching can help cultivate a deeper connection with nature. More immersive experiences, such as camping, hiking, or wilderness retreats, can provide a more profound sense of unity with the natural environment. Additionally, meditation or mindfulness practices performed outdoors can enhance the experience of connectedness, grounding us in the present moment and opening our senses to the beauty and wonder of nature.
The Future of Higher Consciousness
The potential for a more conscious society lies in our collective evolution. As individuals cultivate higher consciousness and engage with the natural world, society as a whole begins to shift. This collective evolution is reflected in emerging global movements that promote sustainability, equity, and compassion. These movements, driven by a collective desire for positive change, are contributing to the formation of a more conscious, caring, and connected global society.
Technology and communication play a crucial role in this evolution. Advances in technology have facilitated global connectivity, enabling individuals and communities across the world to share ideas, experiences, and practices related to higher consciousness. This global exchange of knowledge and perspectives is fostering mutual understanding and respect, amplifying collective efforts towards global consciousness, and accelerating our journey towards a more conscious and sustainable future.
FAQs
What is higher consciousness?
Imagine reaching a higher consciousness—an elevated state of awareness and perception. It's where you delve into a profound understanding of yourself and the world around you. Picture a world of mindfulness, empathy, compassion, and an unbreakable bond with the universe. Embrace the power of this extraordinary state!
How can we achieve higher consciousness in everyday life?
Practices like meditation, mindfulness, yoga, and deep reflection can help cultivate higher consciousness. It involves constant self-awareness, being present in the moment, and maintaining an open heart and mind.
What role does nature play in attaining higher consciousness?
Engaging with nature can be a powerful catalyst for higher consciousness. Nature immersions like walking in the park, gardening, or bird-watching foster a deeper connection with the environment, grounding us in the present and heightening our awareness.
Conclusion
Grounding higher consciousness in everyday life is not some abstract or elusive pursuit. It's a practical and attainable goal that we can actively strive for. By embracing mindful practices, immersing ourselves in nature, and harnessing the power of technology and global communication.
This journey to higher consciousness not only enriches our understanding and awareness but also contributes to a collective upliftment. Imagine a world where empathy, compassion, and deep understanding thrive. As we embark on this path of heightened awareness, we bring ourselves closer to a more harmonious and sustainable future. A future where every interaction is marked by profound respect and appreciation for all that exists. Are you ready to join this transformative journey? Let's step into a brighter and more enlightened tomorrow together.