Introduction
In the journey of life, we often seek to find the best version of ourselves, a state we call 'Ideal Self Mastery'. This realm isn't about perfection but rather embodying an enhanced state of self-awareness, inner peace, and consistent growth. This article serves as a guide on the path to self-discovery. It provides actionable steps to uncover your true potential, foster positive habits, and create a life aligned with your deepest desires and values. Embark on this enlightening journey towards self-mastery, and unlock the door to your best self.
Ideal Self Mastery
Ideal Self Mastery involves successfully navigating one's own emotions, thoughts, and behaviors in a manner that aligns with personal values and goals. It's about harnessing your inherent potential to create a life that resonates with your deepest self, thereby leading to genuine happiness and fulfillment.
Importance of Self-Discovery
Self-discovery is a crucial aspect of Ideal Self Mastery. It involves introspection, self-evaluation, and understanding one's strengths and weaknesses. This self-knowledge forms the foundation of personal growth and development, enabling us to make informed decisions that align with our true selves.
Psychological Theories on Self-Idealization
Various psychological theories have addressed the concept of self-idealization. Carl Rogers' theory of personality places significant importance on the 'ideal self', a construct comprising traits an individual aspires to possess. Similarly, Sigmund Freud's psychoanalytic theory speaks of the 'ego ideal', a mental image of who an individual wants to be, serving as an unconscious standard guiding behavior.
Role of Self-Perception in Personal Development
Self-perception plays a central role in personal development. It affects how we view our abilities and potential, influencing our goals, aspirations, and actions. Positive self-perception can propel us towards achieving our goals, while negative self-perception can hinder progress. Therefore, fostering a positive and realistic view of oneself is pivotal for personal development and achieving Ideal Self Mastery.
The Reflective Process
Reflection forms the cornerstone of personal development and Ideal Self Mastery. It involves evaluating our thoughts, emotions, and actions consciously and critically. Through reflection, we gain deeper insights into our behaviors, identify patterns, uncover biases, and understand the root cause of our actions. This understanding paves the way for self-improvement and personal growth, bringing us closer to our ideal selves.
Importance of Reflection in Self-Mastery
The reflective process is an integral component of self-mastery. It helps gauge our progress toward our goals and identify areas for improvement. Reflection encourages mindfulness, placing us firmly in the present moment and enabling us to make conscious decisions that align with our values and aspirations.
Techniques for Self-Reflection
Several effective techniques can aid in the process of self-reflection. Journaling, for instance, provides a tangible means to track thoughts and emotions over time, highlighting trends and patterns we might otherwise overlook. Meditation and mindfulness exercises promote a state of inner calm, enabling us to reflect without judgment or distraction. Psychometric tools, such as personality tests, provide structured frameworks to understand our inclinations and preferences. Finally, seeking feedback from trusted friends, mentors, or coaches can offer valuable external perspectives on our behaviors and actions.
Setting Personal Goals
An integral part of attaining Ideal Self Mastery is the ability to set and pursue personal goals. These goals serve as targets, guiding our actions and decisions toward the desired state of being. In the context of self-mastery, goal-setting isn't merely about creating a list of things we wish to achieve. Instead, it involves setting goals that align with our values, aspirations, and understanding of our ideal selves. This alignment ensures that our goals lead us on a path of genuine self-improvement and personal growth, taking us closer to Ideal Self Mastery. Furthermore, the process of setting and striving towards goals enables us to practice self-discipline, resilience, and perseverance, qualities essential for self-mastery.
Overcoming Self-Limiting Beliefs
Self-limiting beliefs are internal barriers that can prevent us from reaching our full potential and achieving Ideal Self Mastery. These beliefs, often deeply ingrained and subconscious, can influence our emotions, behaviors, and decisions, restricting our growth and fulfillment.
Identifying and Challenging Limiting Beliefs
The first step in overcoming self-limiting beliefs is to identify them. Often, these beliefs manifest as recurring negative thoughts or patterns of behavior. Once identified, these beliefs must be challenged. This process involves questioning the validity of these beliefs and evaluating the evidence supporting them. By doing so, we can begin to disassemble these mental barriers and open ourselves up to new possibilities and perspectives.
Strategies for Cultivating a Positive Mindset
Cultivating a positive mindset is an effective strategy for overcoming self-limiting beliefs. This involves replacing negative thought patterns with positive affirmations and encouraging self-talk. Techniques such as visualization, where we imagine ourselves successfully achieving our goals, can also foster a positive mindset. Additionally, mindfulness and meditation can help us stay present and focused, reducing the impact of negative thoughts. Lastly, surrounding ourselves with positive influences, such as supportive friends or mentors, can reinforce a positive mindset and help us overcome self-limiting beliefs.
Cultivating Positive Habits
Cultivating positive habits is fundamental for achieving Ideal Self Mastery. Habits are the routine behaviors and patterns that we perform daily; they are the automatic responses that shape our lives. In the context of self-mastery, habits can serve as powerful tools that guide us toward our ultimate goal of self-improvement.
Role of Habits in Self-Mastery
Habits play a significant role in self-mastery. They are the building blocks of our daily routines, underpinning our actions, thoughts, and behaviors. Positive habits help us align our actions with our values and goals, thereby driving us closer toward self-mastery. They foster self-discipline, enhance productivity, and contribute to our overall well-being.
Maintain Positive Habits
Building positive habits begins with identifying the behaviors that align with our personal goals and values. Once these behaviors are identified, they must be incorporated into our daily routine. Consistency is key in habit formation—repeatedly engaging in behavior helps to reinforce the neural pathways associated with it, eventually making the behavior automatic. To maintain these habits, it's important to monitor our progress, make adjustments as needed, and remain patient, as habit formation is a long-term process.
Transformative Habits for Self-Improvement
Countless habits can foster self-improvement and contribute to Ideal Self Mastery. Here are a few examples: Practicing mindfulness can increase self-awareness, improve focus, and reduce stress. Regular exercise enhances physical health, boosts mood, and improves cognitive function. Journaling can provide a space for self-reflection and emotional processing. Reading can expand knowledge, stimulate creativity, and improve empathy. Positive affirmations can enhance self-esteem and combat negative thought patterns. Lastly, goal-setting can guide our actions, motivate us, and provide a clear path toward self-improvement and self-mastery.
Nurturing Healthy Relationships
Just as personal habits and mindset play a vital role in achieving Ideal Self Mastery, so do the relationships we cultivate. Our interactions with others can significantly influence our personal growth, mindset, and emotional health. Healthy relationships can provide support, inspiration, and a sense of belonging, all of which can enhance our journey towards self-mastery. Conversely, toxic or unsatisfactory relationships can instill negativity, drain energy, and hinder our growth.
Connection Between Relationships and Self-Mastery
The relationships we maintain can greatly influence our self-improvement efforts. Positive relationships help us develop empathy and understanding, enhance our social skills, and provide opportunities for personal growth. Surrounding ourselves with people who encourage, challenge, and support us can motivate us to achieve our goals and become our ideal selves. On the other hand, problematic relationships can create stress, distract us from our goals, and negatively impact our self-esteem.
Building a Support Network for Personal Growth
Building a solid support network is a crucial aspect of personal development. This network could include trusted friends, mentors, family members, or professional contacts who understand, support and inspire us. An effective support network can provide advice, offer a different perspective, and keep us grounded. It can also provide emotional support, bolster our resilience, and encourage us when we face challenges on our journey towards self-mastery. Actively seeking out and nurturing these relationships can significantly enhance our personal growth and self-improvement efforts.
Resolving Conflicts and Maintaining Positive Connections
Conflict is inevitable in any relationship. However, how we manage these conflicts can significantly impact the health of our relationships and our journey towards self-mastery. Effective conflict resolution strategies involve open communication, active listening, empathy, and mutual respect. These approaches can help maintain harmony and strengthen our connections.
Achieving Balance in Life
Achieving a balanced life is critical on the path to Ideal Self Mastery. Balance is the equilibrium that allows us to manage our personal, professional, and social commitments in a way that aligns with our goals and values. It ensures that no single aspect of our lives becomes overwhelming, thereby promoting our overall well-being and sense of satisfaction.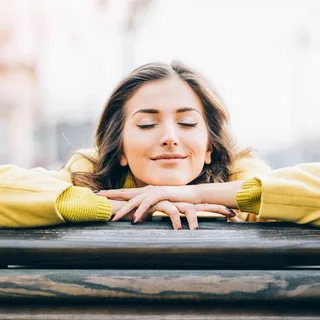 Importance of Balance
Balance plays an essential role in maintaining our physical, emotional, and mental well-being. A balanced lifestyle ensures that we are dedicating sufficient time to our work, relationships, self-improvement, and leisure. This harmonious distribution of time and energy across different areas of life not only helps reduce stress but also fosters a sense of fulfillment and contentment.
Strategies for Achieving Balance
Achieving balance requires deliberate planning and mindful implementation. It involves setting clear boundaries between work and personal time, prioritizing tasks based on their importance, and allocating time for self-care and relaxation. Furthermore, regular self-assessment is needed to ensure we are maintaining balance and making adjustments as necessary. The use of time management tools and techniques can also aid in maintaining a balanced lifestyle.
FAQs
What is ideal self-mastery?
Ideal Self Mastery refers to the ongoing journey of personal development and self-improvement, to become the best version of oneself. It involves cultivating positive habits, nurturing healthy relationships, and achieving balance in various aspects of life.
How can I start my journey towards ideal self-mastery?
Begin by identifying your personal goals and values, then cultivate habits and behaviors that align with them. Consistency is crucial, as repeated actions reinforce the neural pathways associated with a behavior, eventually making it automatic. Building a solid support network and maintaining healthy relationships is also paramount.
How can positive habits contribute to ideal self-mastery?
Positive habits such as mindfulness, regular exercise, journaling, and reading can significantly contribute to self-improvement. They foster self-discipline, enhance productivity, and contribute to overall well-being, thereby driving us closer toward self-mastery.
Conclusion
Ideal Self Mastery represents a continuous journey of personal development, rooted in positive habit formation, nurturing healthy relationships, and achieving balance across life's various domains. This journey is intrinsically personal, reflecting an individual's unique goals, values, and circumstances. To traverse this path effectively, one must invest in self-improvement, utilize efficient conflict resolution strategies, and maintain a supportive network of relationships. Achieving balance in all life aspects further complements this journey, promoting overall well-being and a sense of fulfillment. While the path to Ideal Self Mastery may be rife with challenges, the rewards of self-discovery, personal growth, and enhanced life satisfaction render the journey well worth undertaking.