Introduction
In this journey of life, one of the most profound quests is the discovery and development of our identity. Who are we? What defines us? These are questions that often lurk in the corners of our consciousness. This article delves into the complex process of identity formation, and the ongoing evolution of our individuality and selfhood. We will explore the various factors that shape our identity, from our personal experiences to societal influences, and how we can harness this understanding to truly unleash our authentic selves. Get ready to embark on a deep and insightful exploration of self-identity, a journey that promises to enlighten and empower.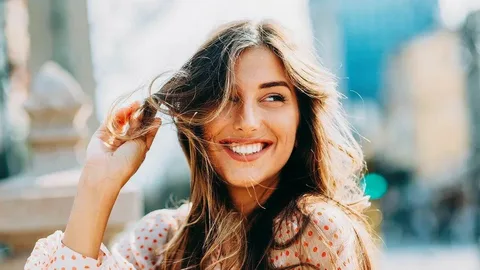 Identity Formation
Identity formation, a fundamental aspect of personal development, refers to the process by which individuals construct their unique sense of self and establish their personal beliefs, values, and behavior patterns. It's a lifelong journey, continually influenced and shaped by our experiences and interactions.
Importance
Understanding and embracing our authentic selves is paramount to leading a fulfilled and meaningful life. It allows us to recognize our strengths, weaknesses, motives, and aspirations. This self-awareness equips us to make informed decisions, improve our relationships, and ultimately, contribute effectively to society.
Factors Influencing Identity Formation
Our identity is significantly influenced by various factors. Cultural norms and values shape our perspectives and behaviors. Familial experiences and upbringing lay the foundation of our core beliefs and values. Societal expectations and pressures can further mold our identity, while personal experiences, both positive and negative, contribute to our unique individuality. Each of these factors intertwines, shaping the complex and dynamic process of identity formation.
The Role of Self-Reflection
Self-reflection plays a pivotal role in the process of identity formation. It is the act of turning inwards, engaging in introspection, and evaluating our thoughts, feelings, and behaviors. This introspective process can initiate a profound journey of self-discovery, leading to a deeper understanding of ourselves.
Initiating the Journey of Self-Discovery
Starting the journey of self-discovery requires a commitment to honest self-reflection. It begins by taking time out from our busy lives to introspect. We must question our motives, challenge our beliefs, and analyze our behaviors, all in a non-judgmental way. This process may involve journaling our thoughts, meditating, or seeking professional guidance such as therapy or coaching.
Importance of Self-Reflection in Identity Formation
Self-reflection is crucial in identity formation as it allows us to align our behaviors with our beliefs and values. It fosters self-awareness, enabling us to understand our strengths, weaknesses, aspirations, and fears. This understanding allows us to make informed decisions, improve our relationships, and ultimately, shape our identity.
Practical Tips for Self-Reflection
Practicing self-reflection can be as simple as setting aside quiet time each day for introspection. Journaling is a powerful tool for self-reflection, as it helps articulate thoughts and emotions. Meditating can help us focus on our inner self and cultivate mindfulness. Reading self-help books or attending personal development workshops can provide insights and tools for effective self-reflection. Ultimately, the goal is to foster a habit of regular introspection, to understand ourselves better, and to guide our personal identity formation.
Embracing Individuality
Embracing individuality involves accepting and expressing one's unique self, including personal quirks, strengths, weaknesses, and everything in between. It represents a commitment to authenticity, valuing one's perspective and experience as much as those of others. It's about living life on your terms, guided by your values and beliefs, rather than being swayed by societal pressures or expectations.
Steps to Embrace and Express Your Unique Self
Overcoming societal expectations and stereotypes – This step requires acknowledging the societal pressures and stereotypes that may have influenced your identity, and consciously choosing to rise above them. This could involve challenging preconceived notions about your capabilities and potential based on your gender, race, or socio-economic status, among other factors. It's about recognizing that you are not defined by these external labels but by your unique experiences, values, and aspirations.
Developing self-acceptance – Internalizing self-acceptance is crucial in embracing individuality. This involves recognizing and accepting your strengths and weaknesses, and understanding that it's okay not to be perfect. Self-acceptance means celebrating your achievements, learning from your failures, and valuing yourself for who you are, not for your performance or how others perceive you. It's about respecting your journey, complete with its ups and downs, and recognizing that each experience contributes to your unique individuality.
Influences on Identity
In the journey of identity formation, various external influences play a significant role. Two of these key influences include the impact of media and social norms and the formation of our relationships.
Impact of Media and Social Norms
'The media' refers to an array of communication channels – including television, newspapers, social media, and more – through which information is disseminated to the public. Media, in its diverse forms, significantly impacts our identity formation. The information and viewpoints we consume, whether consciously or subconsciously, shape our perceptions, beliefs, and behaviors. We are exposed to societal norms and expectations through the media, which can profoundly influence our sense of self. For instance, the portrayal of beauty standards in advertising can impact our body image and self-esteem.
Relationships and Identity Formation
Our relationships, too, play a crucial role in shaping our identities. Interpersonal relationships — such as those with family, friends, and colleagues — provide a platform for self-expression, feedback, and growth. For instance, familial relationships can influence our core values and beliefs, while friendships can shape our interests and perspectives. Romantic relationships can challenge our self-perceptions and inspire personal growth. Each relationship we form contributes to our understanding of ourselves and others, aiding in the ongoing process of identity formation.
Connection Between Identity and Mental Health
The connection between identity and mental health is profound and multifaceted. Understanding oneself, embracing individuality, and having a strong sense of identity can foster positive mental health outcomes. A stable identity can provide a sense of purpose, enhance self-esteem, and promote resilience, all crucial aspects of mental wellness. Conversely, identity crises or struggles with self-acceptance can lead to anxiety, depression, and other mental health challenges. Moreover, our mental health state can influence our self-perception and identity. For instance, individuals experiencing mental health issues may perceive themselves negatively, affecting their identity.
The Evolution of Identity
Understanding one's identity as an evolving construct is crucial. Our identity isn't fixed, but rather, a fluid concept that changes over time. The person we are today may not be the person we were five years ago, and certainly not the person we will be five years from now. How we navigate these changes can significantly influence our personal growth and mental wellness.
Navigating Identity Changes Over Time
Adapting to identity changes requires flexibility and introspection. When we notice shifts in our beliefs, values, or self-perception, it's essential to take time to reflect on these changes. Understanding their root cause, whether it's personal growth, new experiences, or changes in our environment, can help us integrate these evolving aspects into our identity. Staying open to change and accepting that personal evolution is a part of life can make this process easier.
Embracing Evolving Identities
Our identities are not static; they grow, evolve, and shift as we journey through life. Embracing this evolution means acknowledging new facets of our identity as they emerge, without judgment or resistance. It can be as simple as embracing a new hobby or as profound as acknowledging a shift in our worldview. Maintaining a curious and accepting attitude towards these changes can foster a deeper understanding of ourselves and our evolving identities.
Adjusting to Major Life Transitions
Major life transitions, such as starting a new job, moving to a new city, or entering a new phase of life, can bring significant identity shifts. These transitions can be daunting, but they also provide an opportunity for growth and self-discovery. Adjusting to these transitions involves acknowledging the change, understanding its impact on our identity, and giving ourselves the time and space to adapt. It's important to remember that it's okay to feel uncertain during this process and that patience and self-compassion can greatly ease the transition.
FAQs
What is identity formation?
Identity formation is the process of developing a distinct sense of self, characterized by unique personal attributes, values, beliefs, and experiences. This process is continual and changes throughout one's life as new experiences and knowledge contribute to shaping one's identity.
How does the media influence identity formation?
Media, through various channels like television, newspapers, and social media, can significantly influence identity formation. The perspectives, norms, and standards that we consume from the media can shape our beliefs, perceptions, and behaviors.
In what ways do relationships contribute to identity formation?
Relationships, whether with family, friends, or romantic partners, offer opportunities for self-expression, feedback, and personal growth. They can influence our core values, interests, perspectives, and self-perceptions, thus playing a crucial role in our identity formation.
Conclusion
Identity formation is a complex and evolving construct that is profoundly influenced by various external and internal factors. Media and societal norms shape our perceptions and expectations, while our relationships offer platforms for self-expression and growth. The interconnectedness between our identity and mental health cannot be overstated, as a positive sense of self can foster mental well-being, while identity struggles can lead to mental health challenges. Importantly, our identity is not static but constantly evolving. Embracing this change, particularly during major life transitions, requires introspection, acceptance, and adaptability.