Introduction
Local and seasonal eating is not a fleeting trend, but a return to a more sustainable and healthful way of sourcing food. As consumers gain an understanding of the environmental implications and health benefits of this approach, they are increasingly embracing farmers' markets, local food hubs, and farm-to-table dining experiences. This shift not only supports local economies and minimizes food miles, but also promises fresher, tastier, and more nutrient-dense foods. In this article, we will explore how eating seasonally and locally can truly make a difference to the palate, the body, and the planet.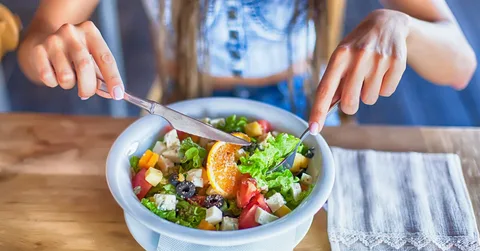 Local and Seasonal Eating
Local and seasonal eating involves consuming foods that are grown and harvested in the same geographical area where they are eaten, and during the specific seasons in which they naturally grow. This means that the produce hasn't traveled long distances, which often requires preservatives for freshness. The foods are usually harvested at their peak ripeness, which not only enhances their flavor but also their nutrient content. This approach to eating is all about harmony with nature, as it involves adjusting our diets to the cycles of the earth in the area we live.
The Benefits of Local and Seasonal Eating
Health Impact
Nutritional Advantages
Consuming fresh, locally sourced produce comes with distinct nutritional advantages. As these foods are harvested at the peak of their ripeness, they are superior in taste and nutrient content compared to produce that has been shipped from far away. Local foods are often richer in vitamins, minerals, and antioxidants due to the shorter time between harvest and consumption. These nutrients are essential for maintaining good health and bolstering the immune system.
Seasonal Eating and its Connection to a Balanced Diet
Seasonal eating is intrinsically linked to a balanced diet. Each season brings with it a unique bounty of fruits and vegetables, each with its specific nutritional profile. By eating seasonally, you naturally diversify your nutrient intake throughout the year, aligning it with your body's seasonal needs. For instance, summer fruits offer hydration, while winter vegetables provide heartier nutrients to keep the body warm. Thus, seasonal eating encourages a varied, balanced diet.
Environmental Impact
Local and seasonal eating plays a vital role in mitigating climate change by reducing our carbon footprint and promoting sustainable agriculture.
Reducing Carbon Footprint
Consuming locally grown foods significantly reduces the need for long-distance transportation, thereby cutting down greenhouse gas emissions associated with food miles. Foods that are imported or transported across great distances often require more fuel for transportation, contributing substantially to carbon dioxide emissions – a leading cause of global warming. On the other hand, local foods, by their shorter travel distances, have a much lower carbon footprint, making them a more environmentally friendly choice.
Role of Seasonal Eating
Seasonal eating also plays a significant role in promoting sustainable agriculture. By aligning our consumption patterns with the natural rhythms of the earth, we encourage farming practices that are in harmony with nature. This often involves less reliance on artificial methods to force growth out of season, reducing the use of synthetic fertilizers and pesticides that contaminate our soil and water. Plus, seasonal farming contributes to farmland longevity by allowing land to lay fallow and regenerate, maintaining soil fertility, and promoting biodiversity.
Exploring the Local Landscape
Local Farms and Farmers Markets
Local farms and farmers markets are key pillars of local and seasonal eating. These venues provide a direct link between local farmers and consumers, allowing for the purchase of fresh, seasonal produce directly from the source. Visiting local farms and farmers markets gives an authentic experience of food shopping, offering an opportunity to interact with the very people who grow your food. This not only develops a deeper understanding of how food is grown and harvested but also fosters a connection and appreciation for the hard work that goes into producing each item.
Community-Supported Agriculture (CSA)
Community-supported agriculture (CSA) is another innovative model that supports local farming and promotes seasonal eating. In a CSA, consumers become members or 'shareholders' of a farm by paying an upfront subscription at the beginning of the growing season. In return, they receive regular shares of the farm's bounty throughout the season. This model benefits farmers by providing them with a secure income and reducing the risk of unsold produce. For consumers, it's an opportunity to enjoy fresh, local, and seasonal produce regularly, while also learning about the rhythms of the farming season and forging a closer connection with their food sources.
Seasonal Eating Around the World
Regional Variations in Seasonal Produce
Seasonal eating varies greatly depending on the region, as different geographical areas have unique climates, ecosystems, and soil types that influence the types of crops that can be grown. For example, apples and pumpkins thrive in the temperate climates of North America during fall, while tropical regions like Southeast Asia can enjoy mangoes and pineapples year-round. In Mediterranean climates, summer yields an abundance of tomatoes, zucchini, and eggplant. These regional variations in seasonal produce not only contribute to the culinary diversity and cultural heritage of different areas but also offer a broad spectrum of nutrients.
Globalization and its Effect on Seasonal Eating
Globalization has had a profound impact on our food systems and eating habits, including seasonal eating. With advanced transportation and storage technologies, we can now have access to a wide variety of fruits, vegetables, and other produce that would not naturally be available in a given season or region. This has led to a disconnection between our diets and the natural cycles of food production. While global trade has made it possible for us to enjoy an unprecedented variety of foods year-round, it often comes at the expense of nutritional quality, environmental sustainability, and local economies.
Incorporating Local and Seasonal Eating into Your Lifestyle
Practical Tips for Locavores
For those eager to incorporate local and seasonal eating into their lifestyle, here are a few practical tips. Start by exploring your local farmer's markets, where you can find a wide array of fresh and seasonal produce while supporting local farmers. Don't hesitate to ask sellers about their farming practices and the best ways to prepare their produce. Joining a Community-Supported Agriculture scheme is another excellent way to regularly receive a diverse range of seasonal foods. Moreover, try growing your fruits and vegetables in a home garden. This not only ensures you have the freshest produce but also connects you with the food growth process.
Seasonal Recipes and Culinary Exploration
Seasonal eating offers a wonderful opportunity to experiment with new recipes and explore diverse culinary traditions. Each season brings a unique palette of flavors, inspiring a myriad of delicious and nutritious dishes. For instance, a summer meal can feature fresh salads with ripe tomatoes, cucumbers, and basil, followed by a dessert of juicy peaches or berries. In contrast, winter fare might include hearty soups made with root vegetables, stews with winter squashes, and warm apple pies. By cooking with the seasons, you not only enjoy a changing menu throughout the year but also celebrate the earth's cycles and the rhythm of nature in your kitchen.
FAQs
What is local and seasonal eating?
Local and seasonal eating is a practice of consuming foods that are grown locally and are in season in your geographical region. It means aligning your diet with the rhythms of the natural world and promoting fresher, more nutrient-dense, and sustainable food choices.
Why does locally grown, seasonal food often taste better?
Locally grown, seasonal food is harvested at the peak of its ripeness when it's most flavorful. Since it doesn't have to travel long distances, it arrives fresher to your table than food shipped from far away. Additionally, seasonal food tends to be grown in optimal conditions, enhancing its taste.
How can I find out what foods are in season in my area?
Farmers markets, local agriculture websites, and community-supported agriculture (CSA) shares are great places to start. You can also use online seasonal food guides which provide month-by-month lists of in-season produce for your region.
Conclusion
Embracing local and seasonal eating allows us to reconnect with nature's cycles, enjoy fresher, nutrient-rich food, and support local farmers and economies. Every season ushers in a diverse array of produce, providing an opportunity to experiment with flavors, explore new recipes, and discover the authentic taste of food grown in its prime. By choosing local and seasonal, we're not just enhancing our culinary experience, we're also contributing to sustainable practices that respect the earth and its natural rhythms. So, the next time you are at the market, remember – local and seasonal truly do taste the difference.