Introduction
This article presents an intriguing exploration into the realm of zodiac compatibility, providing insights into how signs interact, love, and relate to one another. In the following sections, we delve into the dynamics of love between different zodiac signs, presenting a comprehensive guide to understanding how the stars influence our romantic connections. We will begin by explaining the basic principles of astrological compatibility, then uncover the love compatibility for each of the twelve zodiac signs.
Zodiac Compatibility
Zodiac compatibility refers to the potential for harmony in relationships based on the interaction of astrological signs. It's a key concept in astrology that suggests the unique characteristics attributed to each zodiac sign can influence interpersonal dynamics and romantic relationships.
Zodiac compatibility works based on the theory that certain signs relate better with each other due to shared elements (fire, earth, air, water) or modalities (cardinal, fixed, mutable). For instance, signs of the same element are said to have a natural understanding and flow in communication, while complementary modalities may offer a balancing dynamic.
The scientific community generally views astrology, including zodiac compatibility, as pseudoscience because it's not founded on empirical evidence. However, it continues to captivate many who find value in the symbolic and psychological insights astrology can offer, if not as a predictive tool, then as a framework for understanding personality dynamics.
The Twelve Zodiac Signs
In astrology, the twelve zodiac signs represent the unique energies and qualities that shape our personalities and influence our behavior. Each sign belongs to one of the four elements – fire, earth, air, and water, and embodies a distinct set of traits and characteristics.
Characteristics and Traits
The twelve zodiac signs include Aries, Taurus, Gemini, Cancer, Leo, Virgo, Libra, Scorpio, Sagittarius, Capricorn, Aquarius, and Pisces. Each sign is associated with specific characteristics that influence an individual's nature, behavior, and life experiences.
For instance, Aries individuals are known for their fiery, passionate, and proactive nature. Gemini, an air sign, is characterized by versatility, intelligence, and a sociable demeanor. Taurus is earthy and practical, often seen as reliable and stubborn, while Cancer, a water sign, has a reputation for being nurturing, sensitive, and protective. The other eight signs likewise exhibit distinct traits that characterize those born under them.
Compatibility between zodiac signs is a complex and nuanced concept that goes beyond the simple matching of characteristics. It involves an understanding of the deep cosmic energies and personality nuances of each sign. For example, earth signs (Taurus, Virgo, Capricorn) are generally considered most compatible with water signs (Cancer, Scorpio, Pisces) as their grounded nature balances the emotional intensity of the water element. In contrast, fire signs (Aries, Leo, Sagittarius) are often most harmonious with air signs (Gemini, Libra, Aquarius), with the air's adaptability complementing the fire's enthusiasm and energy.
Elements and Modalities
The concept of elements is foundational to understanding astrology and the dynamics among the zodiac signs. The four elements—Fire, Earth, Air, and Water—each influence a trio of signs, imparting certain qualities and temperaments.
Fire signs are passionate, dynamic, and temperamental, often characterized as individuals filled with energy and are capable of achieving great things. They can be impulsive and have a certain raw, untamed quality about them. Earth signs are known for their pragmatism, reliability, and sensibility. They are the builders and the doers, valued for their steadfastness, practicality, and sense of duty.
Air signs are associated with intellect, communication, and relationships. They are thinkers, rational and social, and love engaging in debates and intellectual conversations. Water signs are intuitive, emotional, and highly sensitive. They are mysterious, deep, and like the water itself, can be calm or stormy.
Modalities
Modalities, also known as qualities, further divide the zodiac signs into three categories—Cardinal, Fixed, and Mutable—each encompassing four signs. These modalities represent a sign's fundamental approach to life and their way of taking action.
Cardinal signs (Aries, Cancer, Libra, Capricorn) are initiators. They are active, quick, and ambitious, often leading the way with their innovative and forward-thinking approach. Fixed signs (Taurus, Leo, Scorpio, Aquarius) are the stabilizers, known for their determination, reliability, and persistence. They are resistant to change, valuing security and consistency. Mutable signs (Gemini, Virgo, Sagittarius, Pisces) are the adapters. They are flexible, versatile, and can easily go with the flow. They are open to change and are often seen as the chameleons of the zodiac.
Love Compatibility Analysis
Sun Sign Compatibility
Sun sign love compatibility refers to how well two people's core personalities, as determined by their astrological sun signs, mesh together. It provides a snapshot of innate traits, habits, and desires, and is a key element in gauging love compatibility.
To provide a general overview, fire signs (Aries, Leo, Sagittarius) typically get along with other fire and air signs. Earth signs (Taurus, Virgo, Capricorn) more often match well with other earth and water signs. Air signs (Gemini, Libra, Aquarius) are compatible with fire and other air signs, and water signs (Cancer, Scorpio, Pisces) usually pair well with earth and other water signs. However, each specific sun sign pairing can face its unique challenges.
Moon and Rising Sign Influence
The Moon Sign
The moon sign in astrology represents our inner emotional landscape and subconscious desires. It adds depth to love compatibility analysis by revealing how individuals react emotionally within relationships, and what they need to feel secure.
The Rising Sign
The rising sign or the ascendant, is the sign that was rising over the eastern horizon at the time of your birth. It signifies our social persona and the first impression we make on others, thus playing a significant role in interpersonal relationships.
Balancing Act
The interplay of the sun, moon, and rising signs can significantly impact compatibility. The sun sign shows our basic personality, the moon sign reveals our emotional responses and the rising sign portrays how we project ourselves to the world. The balance, or lack thereof, among these three, can lead to harmony or discord in relationships.
Practical Tips for Zodiac Sign Matchmaking
Start by understanding your zodiac sign. Knowing your sun, moon, and rising signs, and their associated traits can be a tremendous help in finding your ideal match. Research the compatibility of your zodiac sign with others. Use a zodiac compatibility chart as a basic guide.
Keep an open mind. Remember that compatibility is not determined by sun signs alone but by a combination of sun, moon, and rising signs. Connect with others and observe. Interaction can reveal compatibility aspects that charts and readings can't.
Dos and Don'ts
Do consider all three zodiac elements (sun, moon, and rising) in assessing compatibility. Don't rely solely on zodiac compatibility for relationship decisions. Consider other aspects like shared interests and values.
Do remember that everyone is unique. Not everyone will conform to the stereotypical traits of their zodiac signs. Don't let a perceived astrological mismatch discourage you from exploring a relationship.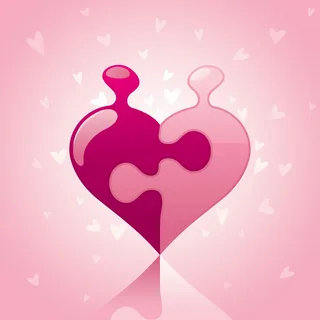 Relationship Maintenance
Ongoing love compatibility analysis can play a pivotal role in nurturing long-term relationships. It can lead to a deeper understanding of each other's emotional responses, desires, and personality traits, which in turn can foster mutual respect and empathy. Regularly revisiting your astrological signs and their traits can provide valuable insights into handling conflicts, improving communication, and enhancing emotional intimacy. Remember, the star signs offer guidance, but the key to a successful relationship lies in love, understanding, and effort.
FAQs
Are some zodiac signs more compatible than others?
Indeed, certain zodiac signs are known to have more harmonious relationships because of their similar elemental attributes. However, it's important to note that compatibility isn't solely determined by sun signs; a comprehensive analysis of sun, moon, and rising signs is necessary to truly understand the dynamics between individuals.
Should I avoid relationships with zodiac signs deemed incompatible with mine?
Although astrology can offer guidance, it should not exert absolute control over your relationships. Even if your zodiac signs are considered less compatible traditionally, other elements such as shared interests, values, and emotional compatibility play vital roles in a relationship. Remember, true connections are built on more than just astrological predictions.
Does regularly revisiting your astrological signs and traits truly enhance a relationship?
Examining astrological signs and their associated characteristics can offer valuable insights into one another's personalities, fostering improved communication and understanding. However, it is crucial to remember that the foundation of a thriving relationship lies in genuine love, mutual understanding, and concerted efforts, rather than solely relying on astrology.
Conclusion
Our zodiac signs can provide intriguing insights into our love lives, hinting at our love compatibility with other signs. These celestial blueprints can help us understand our strengths, weaknesses, and how we interact with others. However, it's important to remember that love compatibility is not just a game of matching Zodiac signs. While astrology can offer guidance and insights, the crux of any successful relationship lies in love, mutual respect, and commitment. So while it's fun and enlightening to explore the world of Zodiac compatibility, ultimately, the key to a successful relationship is in your own hands. Love is a complex, multifaceted phenomenon that transcends the stars.