Introduction
Mindful consumption is more than a trend; it's a lifestyle choice that emphasizes quality over quantity, sustainability over instant gratification, and personal well-being over material excess. This article ventures into the realm of mindful consumption, providing insights into how to navigate and maintain a more conscious lifestyle. We'll delve into practical strategies that can help transition to more sustainable habits and choices, highlighting the benefits and challenges you might encounter along the way. Embark on this journey with us, and discover how to live more intentionally in a consumer-driven world.
The Basics of Mindful Consumption
Mindful consumption, at its core, is an approach to consumer behavior that encourages reflection, respect for resources, and conscious decision-making. Rather than succumbing to impulsive buying or the desire for material goods, mindful consumption promotes careful consideration of each purchase. This involves examining the necessity, sustainability, and impact of the product or service, and questioning whether it adds genuine value to our lives.
Impact of Daily Choices
Every decision we make as a consumer – from the food we eat, and the clothes we wear, to the technology we use – has a ripple effect, impacting not only our personal lives but also society and the environment at large. When we choose products that are sustainably sourced, ethically produced, or locally made, we contribute to practices that are less harmful to the environment, more beneficial to local economies, and fairer to workers.
Connecting Personal Choices to Global Consequences
Our personal buying choices have global consequences, often more significant than we realize. A single decision to buy a less resource-intensive product, for example, contributes to reducing the strain on the world's finite resources. In a similar vein, opting for fair-trade goods supports better working conditions and fair wages in developing countries. As consumers, we wield substantial influence over global market trends and practices. Through mindful consumption, we can leverage this power to advocate for a more sustainable and equitable world.
The Power of Awareness
Understanding the interconnectivity of our actions and their consequences is a crucial aspect of mindful consumption. This is where awareness comes into play. When we are fully aware of our consumption habits, we can make informed decisions that align with our values and the kind of world we want to live in. This level of awareness doesn't come overnight but is cultivated through consistent practice and reflection.
Mindfulness Influences Consumption Habits
Mindfulness – the practice of being present and engaged in the current moment – can greatly influence our consumption habits. By being mindful, we can identify impulsive buying triggers, understand the difference between wants and needs, and make more conscious, thoughtful choices. This not only leads to personal satisfaction but also contributes to sustainability and ethical consumerism.
Cultivating Awareness in Everyday Life
Cultivating awareness requires intentional practice. Begin by paying attention to your daily routine and habits. Notice the choices you make – what you buy, where you buy it from, and why you buy it. Reflect on these choices and their broader implications. Over time, this cultivated awareness will naturally begin to inform your consumption habits.
Practical Techniques for Developing Mindful Habits
Developing mindful habits involves various practical techniques. These include setting intentions before shopping, practicing gratitude for what you already have, researching about products and their impacts before purchasing, and taking the time to enjoy and appreciate your possessions. Remember, the goal of mindful consumption is not to live without but to live with intention and awareness.
Sustainable Practices in Different Sectors
The concept of mindful consumption extends to various sectors, each with its unique challenges and opportunities for sustainability. Let's explore some of these sectors in detail.
Fashion Industry
As one of the world's largest polluters, the fashion industry's shift towards sustainable practices is vital. Conscious brands are paving the way by adopting eco-friendly materials, minimizing waste in production, and promoting ethical labor practices. Consumers can support this change by choosing quality over quantity, investing in timeless pieces, and seeking out brands that prioritize sustainability.
Food and Agriculture
Mindful consumption in the food and agriculture sector involves choosing locally sourced, organic, and seasonal produce to minimize environmental impact. It also involves reducing food waste and making dietary choices that are not only healthy for us but also kind to our planet. Supporting small-scale farmers and fair-trade practices can also contribute to a more sustainable food system.
Technology and Electronics
The technology and electronics sector presents its unique challenges, given the rapid pace of innovation and the resultant e-waste. Sustainable practices in this sector include recycling electronic products, supporting brands that prioritize energy efficiency and longevity in their designs, and considering the lifecycle of a product before purchase. Mindful consumption in this context is about understanding the environmental impact of our digital footprint and making choices that reduce this.
Social Responsibility in Consumption
Part of mindful consumption involves recognizing our social responsibility in the decisions we make as consumers. Our purchasing choices have the potential to create positive change, supporting ethical and sustainable businesses, and addressing social injustices.
Ethical Considerations in Purchasing Decisions
When we consider ethics in our purchasing decisions, we look beyond the price and quality of a product. We evaluate the ethical standards of companies – how they treat their employees, whether they engage in fair trade practices, and how they impact the environment. By choosing to support businesses that align with our ethical standards, we contribute to a more equitable and sustainable economy.
Supporting Fair Trade and Ethical Businesses
Fairtrade and ethical businesses prioritize equitable relationships with their workers and suppliers, ensuring fair wages and good working conditions. They also commit to sustainable practices that minimize their environmental impact. As consumers, when we support these businesses, we advocate for a fair and sustainable global trade system.
Addressing Social Injustices Through Consumer Choices
Our consumer choices can also play a critical role in addressing social injustices. When we consciously choose to support businesses owned by minorities or marginalized communities, we contribute to creating economic opportunities and reducing inequalities. Additionally, by boycotting companies that engage in unethical practices, we send a powerful message about the kind of business practices we want to see in the world.
Financial Consciousness
The practice of mindful consumption extends directly into our financial behaviors, cultivating a deeper understanding of how our purchasing decisions impact not only the world around us but also our economy.
Balancing Personal Budgets with Conscious Choices
When we adopt mindful consumption, we start aligning our budgets with our conscious choices. Instead of impulsive spending on non-essential items, we give more consideration to our purchases, evaluating their necessity, value, and impact. This shift towards conscious spending can lead to a healthier financial state, reducing unnecessary expenses and promoting savings.
Minimalism and Its Role in Mindful Consumption
Minimalism, which promotes living with less and only with what truly adds value to our lives, plays a significant role in mindful consumption. By adopting a minimalist approach, we limit our consumption to the essentials, reducing both our financial burden and our environmental footprint. Minimalism encourages us to find satisfaction in simplicity, showcasing that happiness and fulfillment are not always tied to material possessions.
Long-term Financial Benefits of a Conscious Lifestyle
A conscious lifestyle, while immediately benefitting our well-being and the environment, also touts long-term financial benefits. Conscious choices often involve buying fewer but higher-quality items, which may reduce the frequency of replacement and repair costs. Moreover, by supporting sustainable businesses, we invest in a stable, eco-friendly economy that can lead to long-term prosperity. This financial consciousness not only aids our personal growth but also contributes to a more sustainable and equitable world.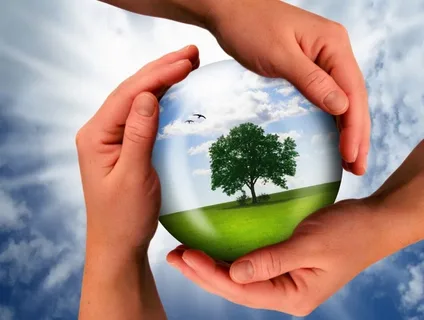 Mindful Eating Practices
Mindful eating practices are a cornerstone of conscious living, promoting healthier food choices and improved overall well-being.
Listening to Your Body's Signals
The practice of mindful eating encourages us to tune into our bodies and listen to their signals. This means eating when we're hungry and stopping when we're satisfied, not merely when we're full. It involves being aware of how different foods make us feel and choosing those that nourish and energize us, rather than leaving us feeling sluggish or uncomfortable.
Choosing Nutrient-dense Foods
Mindful eating also involves choosing nutrient-dense foods – those that are rich in vitamins, minerals, and other essential nutrients. This is a shift from focusing on calorie content to considering the nutritional value of our food. Nutrient-dense foods like fruits, vegetables, whole grains, lean proteins, and healthy fats are not only beneficial for our health but also more satisfying, leading to healthier eating habits.
Impact of Mindful Eating on Digestion
The practice of mindful eating can have a positive impact on our digestion. By slowing down, chewing thoroughly, and savoring each bite, we aid the digestive process, making it easier for our bodies to absorb nutrients. Mindful eating can help prevent overeating, reduce digestive discomfort, and contribute to better overall gut health.
FAQs
What is mindful consumption?
Mindful consumption is the practice of making conscious, intentional decisions about the products and services you use. It involves considering the environmental, social, and financial impacts of your purchasing decisions.
How can I practice mindful consumption?
Practicing mindful consumption involves being aware of your consumption patterns, making informed purchasing decisions, and supporting sustainable and ethical businesses. It also involves considering the lifecycle of a product before purchase and maintaining a balance between your budget and conscious choices.
What is the role of minimalism in mindful consumption?
Minimalism plays a significant role in mindful consumption. By promoting living with less and only with what truly adds value to our lives, minimalism helps reduce our financial burden and environmental footprint. It encourages us to find satisfaction in simplicity, without tying happiness and fulfillment to material possessions.
Conclusion
Mindful consumption is a powerful practice that enables us to navigate a conscious lifestyle, promoting personal well-being, financial stability, and positive social and environmental impacts. By making thoughtful decisions about our consumption habits, we can not only improve our own lives but also help shape a more sustainable, equitable, and ethical world. Whether through supporting fair trade businesses, making healthier food choices, or adopting a minimalist lifestyle, each conscious choice we make represents a step towards a more mindful, harmonious existence. Let us continue to be conscious consumers, making a positive impact with every purchase we make. Together, we can create a better world for ourselves and future generations.