Introduction
Personal transformation is a powerful shift in how we see and live our lives. It's a journey from where we are to where we want to be. This transformation goes beyond just physical changes—it dives deep into our minds, hearts, and souls. It's about letting go of old beliefs and habits and embracing self-discovery and growth. In the end, personal transformation leads to a more meaningful and purposeful life. This document is here to guide you on your personal transformation journey, lighting the way to the change you're seeking in your life.
Personal Transformation
Personal transformation is a comprehensive process that involves a profound alteration of one's perception, beliefs, and behavior. It's not just about making minor adjustments in life, but rather, it's about breaking free from the old self and awakening to a new you. This journey traverses through various dimensions of life, including emotional, mental, spiritual, and physical aspects. It entails questioning deep-rooted beliefs and habits, overcoming one's fears, and stepping out of the comfort zone.
The Significance of Personal Transformation
The significance of personal transformation extends beyond personal growth. It instills a sense of purpose and direction, enhances self-esteem, and improves the overall quality of life. This process aids in developing resilience, empowering individuals to bounce back from adversities and view challenges as opportunities for learning. Self-awareness and mindfulness, personal transformation make it possible to lead a fulfilling and contented life. It's about creating a life that's not only better for ourselves but also contributes positively to the world around us.
Identifying Areas for Change
The first step to personal transformation lies in self-assessment and recognizing areas in life that require alteration. This self-evaluation is not a simple process, it requires considerable introspection and honesty. Begin by analyzing different aspects of your life – relationships, career, health, personal development, and spiritual growth.
When examining these domains, ask yourself questions like, "Am I truly satisfied in this area?" or "What changes could improve my experience?" It's crucial to remember that there is no 'one size fits all' answer, as everyone's journey is unique.
Furthermore, don't shy away from seeking input from close confidantes and professionals. Their objective insights can often shed light on blind spots and provide new perspectives. Likewise, regular journaling can serve as a powerful tool, helping capture your thoughts, feelings, and ideas more explicitly. Over time, this practice can provide valuable insight into patterns and areas of life that need attention. The process of identifying areas for change might seem daunting, but it's a crucial initiating step toward personal transformation. It sets the stage for a path of self-discovery, growth, and eventual fulfillment.
Setting Personal Goals
Setting personal goals is a crucial part of the journey towards personal transformation. They give you a roadmap for the changes you want to make. Clear and achievable goals act like a compass, guiding your efforts in the right direction and giving you milestones to track your progress. By defining what you want to achieve, you create a vision for the person you want to become.
Goals can range from small habit changes to big life alterations. No matter their size, they provide structure and guidance. When goals are clear and doable, they create a positive cycle of achievement. Each small success fuels your motivation to keep going. They also help you build self-discipline, as achieving these goals requires consistent effort and perseverance.
It's important to remember that when setting goals, you should consider their relevance to your overall life vision. Make sure they are realistic and within your reach. Using frameworks like SMART (Specific, Measurable, Achievable, Relevant, and Time-bound) can help you create effective and well-structured goals.
Embracing Positivity
Embracing positivity is an integral part of personal transformation. Positivity doesn't mean ignoring life's challenges or pretending everything is perfect; instead, it's about maintaining an optimistic mindset in the face of adversity and focusing on the good in life. The power of positivity lies in its ability to shift your mindset, influencing your behavior and actions. By adopting a positive attitude, you become more open to opportunities, more resilient in the face of setbacks, and more centered in your well-being.
Maintaining positivity may seem challenging, especially during difficult times, but it's entirely possible with practice. Surround yourself with positive influences, embrace self-care practices, express gratitude for life's blessings, and strive to find the silver lining in every situation.
Implementing Healthy Habits
Implementing healthy habits plays a pivotal role in facilitating personal transformation. Integrating a healthy lifestyle not only brings about physical changes but also positively influences mental and emotional well-being, thus supporting overall personal growth. Recognizing the importance of health in transformation, this section offers insights into the impact of incorporating healthy lifestyle changes.
Physical Activity
Physical activity, in particular, has a profound impact on personal transformation. Regular exercise not only improves physical fitness but is also a powerful mood enhancer. It releases endorphins – often known as 'feel-good' hormones, helping reduce stress, anxiety, and depression. Consequently, it fosters a positive mindset, necessary for personal transformation.
Healthy Diet
A healthy diet fuels the body with necessary nutrients, supports cognitive functions, and influences mood and energy levels. Consuming a diet rich in fruits, vegetables, lean protein, and whole grains can bring about significant changes in the way one feels and functions, reinforcing the transformation process.
Adequate Sleep
Adequate sleep is another healthy habit that's frequently overlooked. Quality sleep is essential for physical health and cognitive functions, including decision-making and memory. Furthermore, it plays a crucial role in mood regulation, further supporting personal growth and transformation.
Stress Management Techniques
Lastly, stress management techniques, such as meditation and deep-breathing exercises, help cultivate mindfulness. Being present and conscious of one's thoughts and feelings aids in self-awareness, a key aspect of personal transformation.
Life After Transformation
The personal transformation leaves a profound impact on your life, opening up fresh perspectives and unveiling previously untapped potential. It breathes new life into your existence, making your days more fulfilling and meaningful.
One of the remarkable benefits of personal transformation is the sense of self-fulfillment and contentment that it brings. You become more attuned to your needs and aspirations, fostering a deeper sense of self-understanding and self-acceptance. This newfound self-awareness enables you to live your life more intentionally, leading to improved mental and emotional well-being.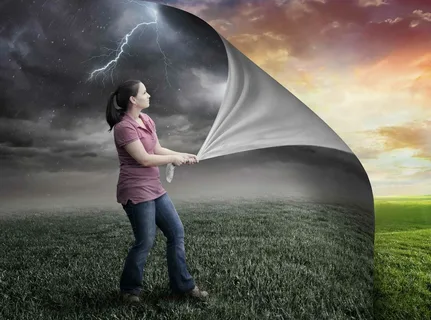 Another benefit is the improvement in interpersonal relationships. As you grow and transform, you not only understand yourself better but also gain insights into the behaviors and motivations of others. This empathy and understanding strengthen your connections, fostering healthier and more rewarding relationships.
However, life after personal transformation isn't idyllic or free from challenges. It's a continuous journey of self-improvement, with its own set of hurdles. Post-transformation, you may find yourself outgrowing certain habits, mindsets, or even relationships that no longer align with your transformed self. This change can be confusing and unsettling at times.
FAQs
What is personal transformation?
Personal transformation is a deep and transformative shift in how an individual perceives and engages with life. It encompasses changes in attitudes, beliefs, habits, and actions that lead to enhanced self-awareness, self-acceptance, and overall well-being.
How does setting personal goals contribute to personal transformation?
Having personal goals in place acts as a roadmap for the desired changes you seek. They serve as a compass, directing your efforts toward the right path while providing structure and guidance. Achieving these goals requires unwavering commitment and resilience, fostering self-discipline and igniting personal growth.
How does positivity aid in personal transformation?
Positivity nurtures an optimistic mindset, enabling you to remain open to opportunities and resilient in the face of adversity. This, in turn, promotes a sense of centered well-being. By adopting a positive attitude, you have the power to influence your behavior and actions, facilitating personal transformation.
Conclusion
Personal transformation is an amazing journey that empowers people to unlock their full potential. By staying positive, adopting healthy habits, and setting meaningful goals, you can bring about a profound change in your life. This process not only transforms you externally but also brings a deep internal shift, improving self-awareness, self-acceptance, and overall well-being. While navigating life after transformation may come with unique challenges, like outgrowing certain habits and relationships, the incredible sense of fulfillment and stronger connections with others make this journey truly worth it.