Introduction
Soulful relationships go beyond surface-level interactions; they delve into the profound depths of human connection. These relationships, steeped in understanding, empathy, and mutual respect, have the power to enrich our lives in numerous ways. They offer emotional sustenance, provide a sense of belonging, and encourage personal growth. This piece serves as an exploration into the essence of these deep connections, offering insights on nurturing and maintaining such relationships, ultimately, leading to a more fulfilling life.
Soulful Relationships
Soulful relationships are those connections that are established on the pillars of mutual understanding, profound acceptance, and deep emotional empathy. They are not confined to the realm of romantic partnerships but span across all kinds of human interactions including friendships, familial ties, and professional alliances. These relationships transcend superficial dialogues and foster a sense of deep connection and shared experiences.
Significance
The significance of soulful relationships lies in their ability to provide emotional sustenance, encourage self-development, and instill a sense of belonging. They stimulate personal growth and self-awareness, allowing individuals to discover and understand themselves better. Having soulful relationships adds to your overall well-being and fulfillment in life.
Emotional Depth and Authenticity
Soulful relationships are characterized by a significant emotional depth and authenticity, acting as safe havens where individuals can express their emotions without fear of judgment or rejection. These relationships involve a high degree of emotional intelligence, allowing individuals to understand, empathize, and respond appropriately to each other's emotional needs.
The authenticity in these relationships stems from the ability to be genuine with one another, sharing not only joys and successes, but also fears, insecurities, and failures. It is this honesty and openness that forge a deeper connection, creating a bond that is both genuine and resilient. This emotional depth and authenticity extend beyond mere words, nurturing a connection that is deeply rooted in mutual respect and understanding.
The Human Connection
The Fundamental Need for Human Connection
Humans are inherently social creatures. We crave connection, not just on a superficial level, but on a deeper, more meaningful plane. This fundamental need stems from our evolutionary history; our ancestors relied on tight-knit groups for survival, forming deep bonds of mutual aid and protection. This primal instinct has translated into our modern life, manifesting as a longing for connection and a desire to belong.
The need for human connection is not just a social convenience but a psychological necessity. Numerous studies have shown that a lack of human connection can lead to feelings of loneliness, isolation, and even depression. On the contrary, establishing deep, soulful relationships can significantly enhance our happiness, resilience, and overall mental well-being.
Building Soulful Relationships
Self-Reflection and Awareness
Self-awareness holds paramount importance in forming meaningful, soulful relationships. It is through understanding ourselves – our emotions, needs, values, and behaviors – that we can build a strong foundation for deep, authentic connections with others. When we are self-aware, we can communicate our needs effectively, empathize with others, and navigate through relationship challenges with greater understanding and patience.
Practices for self-reflection and personal growth are crucial in cultivating self-awareness and, consequently, enriching our relationships. Meditation, journaling, and mindful practices can be powerful tools in this regard. Meditation encourages us to sit quietly with our thoughts and feelings, promoting a sense of inner peace and clarity. Journaling, on the other hand, provides a platform for us to express our thoughts freely, helping us to decipher our innermost feelings and understand our reactions. Mindful practices, such as mindful listening and speaking, nurture our ability to be fully present in our interactions, fostering a deeper connection with others.
Empathy and Active Listening
Empathy plays a pivotal role in fostering soulful relationships. It involves recognizing and understanding another's feelings, essentially putting oneself in another's shoes. This understanding is both emotional, where we share in their feelings, and cognitive, where we understand their perspective. Empathy builds bridges, allowing us to connect on a deeper level, fostering trust, and promoting open communication. In relationships, empathic individuals can provide the emotional support needed, validating the other individual's experiences and emotions, thus making them feel understood and less alone.
Active listening, on the other hand, is a skill that significantly enhances our ability to empathize with others. It involves truly focusing on the speaker, understanding their message, and responding thoughtfully. Active listeners don't just hear words, but interpret the underlying emotions, needs, and desires. Here are some tips to enhance active listening:
Give your undivided attention: Avoid distractions and focus entirely on the speaker. This shows respect for the speaker and allows for a better understanding of their perspective.
Provide feedback: Reflect on what the speaker is saying to show that you understand. Use phrases such as, "What I hear you saying is…" to clarify understanding.
Avoid interrupting: Allow the speaker to finish their thoughts before responding. Interruptions can disrupt their train of thought and send a message that your opinion is more important.
Respond appropriately: Provide input or ask questions at the right time to show that you are engaged in the conversation.
Communication Skills
Effective communication is the cornerstone of soulful relationships. The art of expressing oneself clearly and understanding others profoundly paves the way for deep, meaningful connections. It's not just about expressing thoughts and feelings, but also about actively listening, correctly interpreting, and appropriately responding to your partner's communication.
Open and Honest Communication
Openness and honesty form the bedrock of effective communication. This entails expressing your thoughts, feelings, desires, and concerns in a clear, respectful manner. It also involves being true to yourself, not concealing your feelings or needs for the sake of peace or approval. However, honesty should always be balanced with tact and kindness. Brutal honesty can be damaging.
Non-Verbal Communication
Non-verbal communication forms a significant part of our interactions. Body language, facial expressions, tone of voice, and even the silence between words can speak volumes. Paying attention to these non-verbal cues can help you understand your partner better. Similarly, being mindful of your non-verbal communication can help ensure that your message is conveyed as intended.
Quality Time Together
Quality time holds a significant place in the realm of soulful relationships. It is more than just being physically present with your loved ones; it's about being mentally and emotionally engaged. By devoting our undivided attention to our loved ones, we convey our respect, love, and care for them. This shared time together not only strengthens our bonds but also creates an opportunity to understand each other better and nurture our relationships.
One of the ways to spend quality time together is through shared interests or activities. Whether it's cooking a meal together, going for a walk, watching a movie, or playing a board game, these activities allow us to engage with each other in a fun, relaxed manner. Another way is through deep conversations, where we openly share our thoughts, dreams, and fears, fostering mutual understanding and emotional intimacy.
Creating memorable moments is about cherishing the time spent together. It could be celebrating milestones, making a home-cooked meal, or even a simple act like watching the sunset. The key is to be present at the moment, to listen, to communicate, and to express our love and appreciation for each other. It's these moments that we remember, that make us feel loved, and that truly enrich our relationships.
The Impact of Soulful Relationships
Mental and Emotional Well-being
Soulful relationships play a pivotal role in enhancing mental and emotional well-being. According to a study conducted by Holt-Lunstad et al. (2010), individuals with stronger social relationships had a 50% increased likelihood of survival, underscoring the fact that social relationships significantly improve mental health. Such relationships, characterized by empathy, active listening, and open communication, can foster an environment of trust and mutual respect, which is key to mental well-being.
Renowned psychologist Dr. John Gottman's research emphasizes the role of friendship in romantic relationships, suggesting that a strong emotional connection leads to increased happiness and longevity in relationships, thus positively affecting emotional health.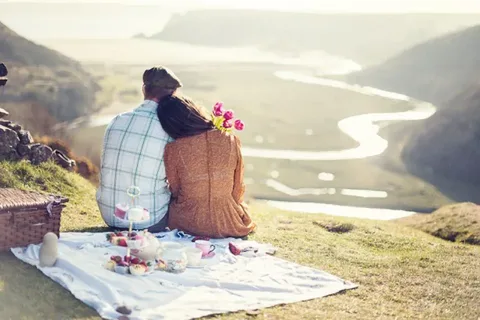 Physical Health Benefits
Beyond mental and emotional well-being, soulful relationships can also have a significant impact on physical health. Research by Uchino (2006) indicates that strong social bonds can lower risks associated with age-related conditions, such as cardiovascular disease, high blood pressure, and even some cancers. This can be attributed to the 'tend-and-befriend' theory proposed by Taylor et al. (2000), suggesting that social ties can reduce stress levels, thereby improving physical health. Furthermore, a study in the Journal of Health and Social Behavior found that socially isolated individuals may experience poor sleep quality, which can lead to serious health issues.
FAQs
What is a soulful relationship?
A soulful relationship is all about that deep emotional connection. It's about truly understanding each other, listening with empathy, and communicating honestly. And of course, spending quality time together is key. It's not just about surface-level interactions – it's about that deeper understanding and mutual respect between two people.
How can you enhance communication in a relationship?
Improving communication in a relationship means listening, giving considerate feedback, not cutting each other off, responding in the right way, being open and honest, and paying attention to non-verbal signs.
What is the role of quality time in a soulful relationship?
Spending quality time is crucial in a meaningful relationship. It's all about mentally and emotionally connecting with your loved ones. You can do this by enjoying shared interests, having deep conversations, or simply creating special moments together.
Conclusion
Having meaningful connections that go beyond the surface requires dedication, understanding, and respect. It's all about effective communication, both through words and actions, and spending quality time together to nurture the bond. These deep connections have a profound impact on our emotional and physical well-being. As we journey through life, it's clear that these soulful relationships, built on empathy, honesty, and genuine companionship, are the foundation of our happiness and personal growth.