Introduction
The human mind is an extraordinary powerhouse, a vast landscape of untapped potential. In this article, we delve into the strategic power of thought, exploring how you can harness and optimize your mind to shape your reality, achieve your aspirations, and lead a fulfilling life. This exploration will not merely focus on theoretical understanding; instead, we will provide practical strategies, rooted in neuroscience and psychology, to effectively use your thoughts as a tool for personal and professional growth. Prepare yourself for a journey into the depths of your consciousness as we unravel the transformative power of your mind.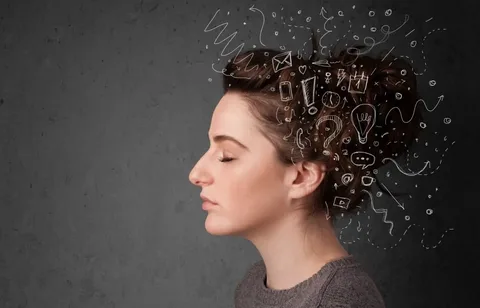 Power of Thought
The power of thought refers to the concept that thoughts are not just ephemeral elements but transformative tools that can mold our perception of life, determine our actions, and shape our reality. It is the inherent capability of our mind to create, visualize, and manifest ideas and concepts. The power of thought is not merely a philosophical construct; it is fundamentally supported by scientific research, particularly in the fields of cognitive psychology and neuroscience.
Importance of Mental Optimization
Mental optimization involves deliberately and strategically harnessing the power of your thoughts, to improve various facets of your life such as productivity, emotional well-being, decision-making abilities, and overall personal growth. It supports the creation of a healthy mental environment that can enhance creativity, resilience, and perspective towards life's challenges. Additionally, mental optimization can propagate positive behavioral changes, foster self-improvement, and lead to more effective problem-solving strategies. It is a critical tool for advancing both personal and professional success.
Mind-Body Connection
The mind-body connection underpins the correlation between our mental and physical states, exploring how our thoughts, feelings, beliefs, and attitudes can affect our biological functioning. Recognizing this connection is a critical step toward mental optimization.
Significance
The mind-body connection refers to the relationship between our cognition (thoughts, attitudes, and behaviors) and our physical health. More than just a philosophical concept, it is a fundamental principle recognized in fields such as medical science, psychology, and neuroscience. This connection implies that our mental state can influence our physical health and vice versa. For instance, chronic stress (a mental state) can lead to physical ailments like heart disease. Conversely, regular physical activity can produce endorphins, the body's natural mood elevators.
Neuroplasticity and its Role in Mental Optimization
Neuroplasticity, also known as brain plasticity, is a fundamental concept in neuroscience that refers to the brain's ability to change and adapt as a result of experience. It is the mechanism that enables mental optimization, where alterations in thought patterns can physically modify the brain's structure and function.
Explaining Neuroplasticity
Neuroplasticity underscores the dynamic and flexible nature of our brains. It refers to the brain's remarkable ability to reorganize itself by forming new neural connections throughout life. This happens in response to learning, experience, or following injury. This capacity for reorganization means that the brain is not a static organ but a dynamic entity, continually modifying itself to adapt to new circumstances or recover from damages.
Techniques to Harness Neuroplasticity
Harnessing neuroplasticity for mental optimization involves engaging in activities that promote new neural connections. This includes continuous learning and mental challenges such as puzzles, reading, or learning a new language. Regular physical exercise and a healthy diet also support neuroplasticity. Mindfulness meditation is another powerful tool, that helps to strengthen mental focus and resilience. Lastly, maintaining strong social connections and a positive outlook can also encourage neuroplasticity, fostering mental well-being and cognitive flexibility.
The Science Behind Power of Thought
Positive thinking has a profound impact on our mental health. It is not merely about ignoring life's less pleasant situations. Instead, it involves making the most out of potentially bad situations, trying to see the best in other people, and viewing yourself and your abilities in a positive light.
Connection Between Positivity and Well-being
Positivity and well-being are intimately connected. A positive outlook can lead to greater resilience, reduced stress, and improved overall mental health. It can also boost self-confidence, improve relationships, and increase our lifespan. Studies in the field of positive psychology corroborate this, showing that an optimistic outlook can have tangible health benefits, including less depression, better cardiovascular health, and even improved immunity.
Practical Tips for Cultivating Power of Thought
Cultivating the power of thought involves intentional activities and practices aimed at fostering a positive and growth-oriented mindset.
Daily Affirmations
Daily affirmations are a powerful tool for cultivating the power of thought. These are positive statements that help overcome negative thoughts and self-sabotage. When repeated regularly and believed in, they can make a significant impact on your mindset and thus your life.
Gratitude Practices
Showing gratitude is another practical way to harness the power of thought. Regularly expressing gratitude can help to shift our focus away from negative emotions and thoughts, fostering a sense of contentment and joy. This can be done through activities such as keeping a gratitude journal, where you record things for which you are grateful, or intentionally expressing gratitude to others in your daily interactions.
Mindfulness and Meditation for Power of Thought
Mindfulness is a psychological process that involves bringing one's attention to experiences occurring in the present moment. It's a state of active, open attention to the present, where you observe your thoughts and feelings without judgment. Mindfulness can be cultivated through meditation practices and other training.
Stress Reduction
One major benefit of mindfulness is its ability to reduce stress. By focusing on the present, mindfulness allows individuals to let go of the regrets of the past and anxieties about the future. This can significantly lower stress levels and contribute to improved mental well-being.
Improved Focus and Concentration
Mindfulness also enhances focus and concentration. By training the mind to focus on the present, mindfulness practice can improve your ability to concentrate on tasks at hand, reducing distractions and increasing efficiency and productivity.
Cognitive Behavioral Techniques for Mental Optimization
Cognitive Behavioral Therapy (CBT) is an evidence-based approach to mental health treatment that has been proven effective for a range of issues including depression, anxiety disorders, alcohol and drug use problems, marital problems, and severe mental illness. This type of therapy works on the concept that our thoughts and perceptions directly influence our behavior. Hence, CBT targets problematic thought patterns, encouraging a more positive outlook and a healthier approach to coping with life's challenges.
Practical Exercises for Cognitive Restructuring
Cognitive restructuring, a key aspect of CBT, involves identifying, challenging, and changing thought patterns and beliefs that are negatively impacting your life. Here are a few practical exercises you can use for cognitive restructuring:
Thought Records: This is a powerful tool where you record a negative thought, identify the cognitive distortion associated with it, challenge the accuracy of this thought, and then replace it with a more balanced and realistic thought.
Behavioral Experiments: These involve conducting experiments in your daily life to test the validity of negative thoughts against your personal experience.
Socratic Questioning: This is a method of questioning your negative thoughts and assumptions, encouraging you to discover alternative perspectives.
Visualization: It involves imagining how you would handle different situations more positively and successfully.
Power of Thought in Daily Life
The power of thought plays a crucial role in our everyday life, influencing our emotions, actions, and overall mental wellness. By consciously guiding our thoughts in a positive direction, we can cultivate a beneficial mindset that helps us handle daily challenges more effectively. For instance, viewing a challenging situation as an opportunity for growth, rather than a setback, can motivate us to overcome obstacles and improve our problem-solving skills. Moreover, positive self-talk can foster self-confidence, influence our performance in tasks, and shape our interactions with others. Regularly practicing techniques such as daily affirmations, gratitude, and mindfulness can help us harness the power of thought in daily life, leading to increased positivity, resilience, and well-being.
FAQs
What is the power of thought?
The power of thought refers to the concept that our thoughts shape our reality. It suggests that by intentionally directing our thoughts, we can influence our emotions, actions, and overall mental wellness.
How can I cultivate the power of thought?
Cultivating the power of thought involves intentional activities such as daily affirmations, gratitude practices, mindfulness, and meditation. For instance, you can foster a positive mindset by repeating positive statements (affirmations), expressing gratitude regularly, practicing mindfulness, and meditating.
How does mindfulness contribute to the power of thought?
Mindfulness is a psychological process that involves bringing one's attention to experiences occurring in the present moment. It helps train the mind to focus on the present, thus reducing distractions and improving concentration. This can significantly lower stress levels, improve mental well-being, and contribute to the power of thought.
Conclusion
The strategic power of thought is pivotal in optimizing one's mind. Our thoughts, far from being merely passive occurrences, actively shape our reality and impact our overall mental wellness. Techniques such as daily affirmations, gratitude practices, mindfulness, and cognitive behavioral therapies are tools we can employ to guide our thoughts toward positivity and resilience. By intentionally cultivating these practices, we can transform challenges into opportunities, and significantly enhance our problem-solving skills, productivity, and interpersonal relationships. Truly, the power of thought is a formidable force and one that is accessible to everyone, offering the prospect of a healthier, more positive, and productive life.