Introduction
The Love and Gratitude equation is a transformative concept that can profoundly impact our lives. The idea is simple yet powerful – cultivating a sense of love and gratitude in our daily lives can set the stage for success, fulfillment, and happiness. At a time when stress and negativity can easily consume us, it is crucial to understand and embrace this equation. This article will delve into the profound connection between love and gratitude, and provide practical tips for integrating these elements into your everyday life for achieving success.
Love and Gratitude Equation
The Love and Gratitude Equation is a philosophy that emphasizes the intentional practice of love and gratitude in daily life, with the belief that such behavior can lead to personal growth, happiness, and success. It's the theory that when we express love towards ourselves and others, and when we cultivate a deep sense of gratitude for the things we have, we create a positive mindset that can foster success and well-being.
Importance
The love and gratitude equation is essential for success and well-being because it encourages a positive perspective and mindset, key factors in achieving personal and professional goals. By focusing on love and gratitude, we can reduce stress, boost self-esteem, and foster resilience, all of which contribute to overall well-being and productivity.
Connection
Love and gratitude are intrinsically linked. Love helps us connect with others and our inner selves, fostering a joy that comes from understanding and acceptance. Gratitude, on the other hand, is an appreciation for the good in our lives, promoting contentment and happiness. Together, love and gratitude create a synergy that enhances our ability to appreciate life and attain success.
The Role of Love
Love, in the context of success and happiness, is an intense affection for oneself and others that inspires kindness, compassion, and empathy. It's a potent emotional connection that enriches our lives, providing us with a sense of purpose and fulfillment.
Love plays a pivotal role in personal and professional success. It fosters a positive mindset, ignites passion, and encourages resilience in the face of challenges. When we love what we do, we are driven to excel, leading to achievements and satisfaction. Moreover, self-love helps us embrace our strengths and weaknesses, fostering growth and self-improvement.
Love and Relationships
Nurturing loving relationships significantly contributes to success. Strong connections with others provide emotional support, motivation, and collaboration. They instill a sense of belonging and security, which can enhance mental and emotional well-being, thereby facilitating clear thinking and productive actions toward achieving goals.
Practical Tips
Cultivating love in your life for enhanced success involves practicing self-love, expressing love for others, and engaging in activities that you love. Incorporate self-care routines into your daily schedule, express gratitude and appreciation towards those you care about, and dedicate time to your passions and hobbies. Over time, these practices will cultivate an environment rich in love, paving the way for success.
The Power of Gratitude
Gratitude is a profound appreciation for the positive aspects, experiences, and people in our lives. It's an acknowledgment of kindness, benefits received, or the beauty in life, which can be instrumental in fostering happiness, contentment, and success.
Gratitude and Mental Health
Practicing gratitude can have a transformative impact on mental well-being. It helps shift our focus from negative aspects to appreciating what's positive in our lives. This shift in perspective can enhance mood, reduce stress, and foster resilience against mental health challenges.
Gratitude in Professional Life
In the professional realm, gratitude can cultivate a positive workplace culture. Expressing appreciation for colleagues' efforts fosters collaboration, respect, and job satisfaction. Moreover, a gratitude-oriented mindset can facilitate better decision-making and problem-solving by promoting a positive, solution-focused approach.
Cultivating Gratitude
The practice of gratitude can be cultivated in daily life through various activities. This includes maintaining a gratitude journal, expressing thanks to others, practicing mindfulness, and reflecting on positive experiences. Over time, these acts of gratitude can help foster a positive mental state that propels us towards success.
The Love and Gratitude Connection
Love and gratitude share a deeply intertwined relationship. As we cultivate gratitude in our lives, we naturally tend to express more love and kindness towards the people around us. Similarly, when we actively express love, we indirectly nurture a sense of gratitude within us. This mutual reinforcement between love and gratitude not only enriches our relationships but also accentuates our overall well-being, paving the way for success.
The Brain's Role
Delving into the neuroscience behind the Love-Gratitude Equation, we find that expressing love and gratitude triggers the release of certain neurotransmitters like dopamine and oxytocin, often referred to as "feel-good" hormones. These hormones contribute to feelings of happiness, contentment, trust, and bonding, fostering a positive mental state.
Tips for Success
Integrating love and gratitude into your life begins with conscious effort. Start your day by enumerating things you are grateful for and expressing your love for your dear ones. Create opportunities to express gratitude and love—be it through appreciative words, kind acts, or thoughtful gifts.
Daily Practices
Incorporate love and gratitude into your daily routine by setting aside time for reflection and appreciation. Maintain a gratitude journal and write down three things you're grateful for each day. Express love and appreciation to those around you regularly, and practice mindfulness to stay tuned into the present moment and appreciate it fully.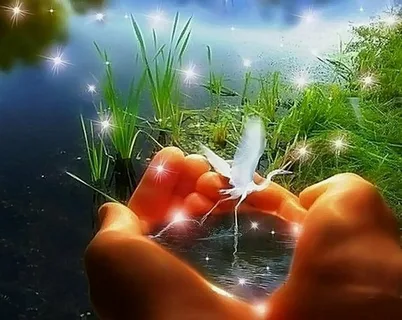 Overcoming Challenges
Implementing the love and gratitude equation can come with challenges, such as forgetting to practice or finding it hard to feel genuine gratitude. Create reminders for yourself to maintain the practice, and remember that it's okay if the feelings of love and gratitude aren't always intense. The key is consistency and genuine intention.
Measuring Success
Gauging the impact of love and gratitude on your success and well-being can be subjective. However, indications of success may include an improved mood, better relationships, enhanced resilience, increased contentment, and an overall sense of well-being. Regular self-reflection can aid in recognizing these changes.
FAQs
What is the love and gratitude equation'?
The Love and Gratitude Equation is a powerful concept that revolves around infusing your daily routine with feelings of love and gratitude. By doing so, you can elevate your happiness, contentment, trust, and connection with others. This practice cultivates a positive mindset and plays a significant role in achieving personal success.
How can I incorporate the love and gratitude equation into my life?
Begin your day by reflecting on the things you are grateful for and expressing love to your loved ones. A wonderful way to start is by keeping a gratitude journal, where you can note down the things you are thankful for each day. Additionally, remember to regularly express your love and appreciation to those around you. This practice will not only bring you joy but also strengthen your relationships and cultivate a positive mindset.
What challenges might I face in implementing this concept?
Many of us face common challenges when it comes to practicing love and gratitude daily. Sometimes, we forget to do it or find it difficult to genuinely feel grateful. Overcoming these hurdles requires setting reminders and acknowledging that it's okay if our feelings aren't always overpowering. Consistency and genuine intention are the keys to success in this endeavor.
Conclusion
Incorporating the 'Love and Gratitude Equation' into our daily lives can have a profound impact on our mental and emotional well-being, leading to personal success. While this approach requires patience and dedication, the rewards are significant and wide-ranging. By implementing this equation, we can strengthen relationships and cultivate a deep sense of contentment and resilience. It enables us to recognize and appreciate the positive aspects of our lives, fostering a healthier mindset and promoting overall happiness.