Introduction
In life's vast canvas, we often find ourselves questioning our pursuits, goals, and decisions. This questioning can be both a path to introspection and a source of confusion. The key to disentangling this web often lies in understanding our core values. These values serve as a compass, navigating us through the labyrinth of life, and helping us make decisions that align with our authentic selves. In this article, we delve into the concept of 'Values Clarification Strategies,' a process to decode one's life priorities and guide meaningful actions. Whether you feel adrift or merely curious, this exploratory journey can provide significant insights into your deepest convictions and aspirations.
Values Clarification
Values Clarification is a self-exploratory exercise that helps individuals understand their inherent and deeply held beliefs, preferences, and priorities. It is a conscious process of identifying what we truly value, which further influences our behavior, decisions, and actions.
Importance
Values Clarification serves as an internal compass that guides us through life's decisions and dilemmas. It helps us align our actions with our principles, ensuring that we lead a fulfilling and authentic life. By gaining clarity on what is genuinely important to us, we are better equipped to navigate life's priorities, make more satisfying decisions, and reduce feelings of regret or conflict.
Significance of Understanding Life's Priorities
Understanding our life's priorities has a profound impact on our overall well-being and personal development. Clarifying values is a cornerstone in the journey of personal development. It acts as a catalyst for self-awareness and self-improvement. By understanding our core values, we can make decisions that stimulate personal growth and promote mental health. A clear value system aids in setting realistic goals, driving ambition, and fostering emotional intelligence. It brings consistency in our actions, strengthening character, and building resilience.
Role of Priorities in Achieving Life Satisfaction
Life satisfaction is intrinsically linked to the alignment of our actions with our priorities. When our daily activities resonate with what is fundamentally important to us, it leads to a greater sense of fulfillment and satisfaction. Prioritizing allows us to focus our energy and time on what truly matters, reducing stress and promoting balance in life. It acts as a buffer against distractions and the overwhelming influx of choices, helping us experience a more gratifying and meaningful life.
The Reflexion Method in Values Clarification
The Reflexion Strategy serves as a powerful tool in the value clarification process, enabling individuals to unlock a deeper understanding of their core values and life priorities. The Reflexion Method is a self-exploratory technique involving introspective practices such as journaling, meditation, and mindfulness exercises. It encourages individuals to spend dedicated time in solitude, actively reflecting on their innermost thoughts, feelings, and convictions. This method fosters the development of a personal values framework that is uniquely tailored to each individual's experiences and perspectives.
Role of Reflexion Method in Values Clarification
The Reflexion Method assists in values clarification by providing a structured approach to self-examination and introspection. By encouraging reflexion on personal experiences, emotions, and attitudes, it uncovers deeply held values that drive our decisions and actions. This process facilitates the recognition of what truly matters to us, thus aiding in aligning our behaviors with these identified priorities. Moreover, the Reflexion Method helps in identifying and mitigating any dissonance between our actions and our values, promoting a more fulfilling and authentic life.
ReAct Framework
ReAct Framework is another instrumental method used in value clarification. It is an acronym representing four key steps: Recognize, Evaluate, Act, and Track. "Recognize" involves identifying our feelings, reactions, and decisions in various life scenarios. "Evaluate" encourages us to assess these reactions and decisions in light of our core values. The "Act" stage prompts us to align our actions with our identified values, while "Track" involves monitoring this alignment over time. This framework provides a systematic approach to self-exploration, allowing us to understand and reaffirm our core values.
Applying ReAct to Decode and Align with Personal Values
Applying the ReAct framework begins with a thorough introspection of our responses and decisions. By recognizing our instinctive reactions, we can decode the underlying values influencing these responses. The evaluation stage prompts us to assess whether our actions are in sync with these values. If dissonance is found, we can consciously begin to alter our behaviors in the 'Act' phase. Lastly, tracking our progress helps ensure that our actions consistently resonate with our values.
Sub-Themes in Values Clarification
Self-Reflection Techniques
Self-reflection is a critical part of the value's clarification journey. It allows us to reassess our beliefs, patterns, and behaviors, thereby creating a clearer understanding of our deeply held values.
Initiating Self-Reflection Effectively
Initiating a beneficial self-reflection process requires dedication, patience, and a willingness to confront our inner realities. Setting aside quiet, uninterrupted time is essential for effective self-reflection. The environment matters too – choose a peaceful, comforting space where you feel at ease. Start with a clear mind, letting go of any distractions or preconceptions. Ask yourself open-ended questions, like "What truly matters to me?" or "How do my actions reflect my values?". Be patient with yourself; self-reflection is a journey, not a destination.
Tools and Exercises for Self-Awareness
There are numerous tools and exercises available to cultivate self-awareness. Journaling is a proven technique; it allows us to document our thoughts, feelings, and insights, making abstract concepts more tangible. Meditation and mindfulness exercises can help us connect with our inner selves, promoting a heightened sense of awareness. Online quizzes and worksheets designed for value clarification can also be useful tools. They provide structured prompts and scenarios, which can help to uncover our underlying beliefs and priorities.
Identifying Core Values
Identifying core values is a transformative process that requires self-awareness, introspection, and a willingness to delve into our innermost beliefs and attitudes. Core values act as guiding principles that underpin our decision-making process and influence our behaviors.
Core values are the fundamental beliefs, ideals, and principles that we hold dear. They provide a compass for our lives, guiding our decisions and actions. These values are deeply ingrained within us, often reflecting our upbringing, experiences, and societal influences. They shape our perception of right and wrong and influence our goals, aspirations, and relationships. Core values vary from person to person, and may include concepts such as honesty, freedom, loyalty, love, or personal growth.
Aligning Actions with Values
Aligning our actions with our core values is a pivotal step towards living a purposeful and authentic life. This alignment constitutes the essence of integrity and promotes self-confidence, consistency, and satisfaction in life.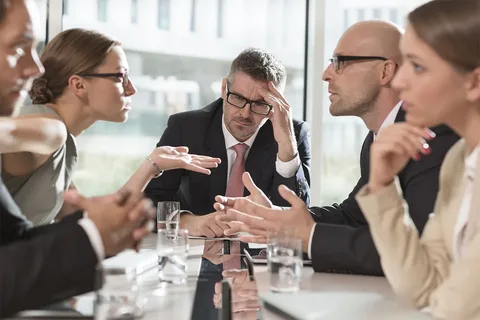 Importance of Aligning Actions with Values
When our behaviors align with our values, we live in harmony with our true selves, fostering inner peace and satisfaction. This alignment not only bolsters our self-esteem and decision-making abilities but also strengthens our relationships, as we interact with others authentically and transparently. Moreover, it helps us navigate through life's challenges with a sense of certainty and purpose, as our values act as a guiding compass, providing direction and clarity amid uncertainty.
Relationships within Values Clarification
Relationships play a significant role in values clarification. Our interactions with others often serve as mirrors, reflecting our values and beliefs. A pattern of respectful and considerate behavior may indicate a deeply ingrained value of kindness and empathy, while a commitment to honesty in communication may reflect a core value of truthfulness. Furthermore, our relationships can also influence our values. The opinions and behaviors of those we respect and care about can shape our values, particularly when we view these individuals as role models.
FAQs
What are value clarification strategies?
Values Clarification Strategies are methods used to help individuals identify their core values, assess how their actions align with these values, and adjust behaviors to better reflect these values.
What is the role of the ReAct framework in values clarification?
The ReAct Framework is instrumental in helping individuals recognize, evaluate, and align their actions with their core values, and then track their progress over time. This systematic approach enables a deeper understanding and reaffirmation of personal values.
Why is self-reflection important in values clarification?
Self-reflection is vital as it allows individuals to reassess their beliefs, patterns, and behaviors. This process uncovers deeply held values and provides a clearer understanding of personal priorities.
Conclusion
Values clarification strategies serve as instrumental guides that help individuals decode life's priorities. Through processes like the ReAct framework and self-reflection techniques, individuals can examine and assess their core values. Tools such as journaling, mindfulness exercises, and online quizzes can further aid in this journey of self-discovery. The ultimate goal of values clarification is to align our actions with our core values, creating harmony between who we are and how we behave. As we recognize, evaluate, act, and track our behaviors, we foster a life of authenticity and integrity. This process not only bolsters our self-esteem and decision-making abilities but also enhances our relationships, contributing to a fulfilled and purposeful life.