Introduction
This article will first delve into the fundamental characteristics of those born in the Year of the Goat, examining their typical personality traits and how these translate into their relationships, careers, and health. We will then explore the Goat's compatibility with other signs in the Chinese zodiac.
Year of the Goat
The Goat, also referred to as Sheep in some cultures holds the eighth position in the 12-year cycle of the Chinese zodiac. Symbolizing tranquility and harmony, the Goat is an animal deeply rooted in mythological history and is often associated with gentleness, creativity, and observance.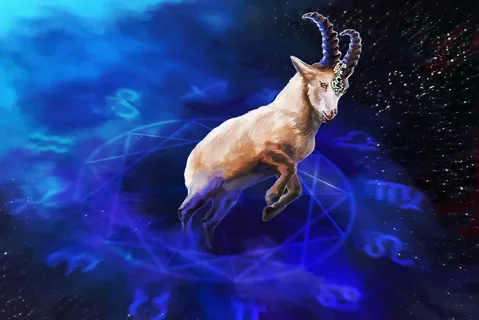 People born in the Year of the Goat are typically believed to inherit these characteristics, exhibiting a calm demeanor, artistic skills, and an astute understanding of their surroundings. The Goat's place in the zodiac adds a layer of complexity to its significance, as the number '8' in Chinese tradition is associated with wealth and prosperity.
Personality Traits
People born in the Year of the Goat are known for their chill vibes, just like the animal's laid-back nature. They're caring, sensitive, and totally in tune with the emotions of others. That's why they make amazing friends and partners, always there to lend an ear or offer some comfort. Their creativity shines through in everything they do, from art and music to coming up with unique solutions to problems. They're great at paying attention to the little details and thinking outside the box.
But hey, let's not forget that they have their complexities too. Sometimes, they can be a bit sensitive and anxious, and their desire for peace might make them seem aloof or lacking ambition. But here's the thing: that's just a stereotype! They're pretty strong and resilient. They know how to stay calm in tough times, and they stand up for what they believe in. Furthermore, they might prefer peace, but they're not afraid to fight for what matters.
Compatibility and Relationships
When it comes to compatibility, individuals born in the Year of the Goat tend to mesh well with those born in the Year of the Rabbit, Pig, and Horse. The Rabbit's peaceful nature and the Pig's sincerity resonate with the Goat's desire for tranquility and genuine connections. The Horse's active spirit can inspire the Goat to step out of their comfort zone, offering a perfect balance in the relationship.
However, a relationship between a Goat and an individual from the Year of the Ox or Dog might be challenging. The Ox's stubbornness and the Dog's straightforwardness could clash with the Goat's sensitive and peace-loving nature.
Best Matches for Goat Individuals
Rabbits, with their gentle and compassionate nature, make for an excellent match with the Goat. The shared love for peace between these two signs forms the basis of a deep and understanding relationship that is emotionally fulfilling.
Pigs are another great match. Their generous and warm-hearted nature appeals to the Goat's sensitive side. Pigs and Goats can build a harmonious and loving relationship based on mutual respect and admiration.
Worst Matches for Goat Individuals
The Ox, with their unyielding nature, can be a difficult match for the Goat. The Goat's need for emotional support may not be met by the Ox, who values practicality over sentimentality.
Similarly, a Dog's candid nature might be overwhelming for the Goat. The Dog's directness can sometimes come across as insensitivity to a Goat, leading to frequent misunderstandings.
Relationship Advice for Goat Individuals
Given their sensitive and peace-loving nature, Goats should seek partners who respect their emotional needs and value their creative outlook. Goats need to communicate openly about their feelings instead of retreating into their shells during times of stress or conflict. They should remember that their strength lies in their resilience and ability to stay calm in tough times.
Work and Career
Goat individuals are known for their creativity, sensitivity, and perseverance, traits that significantly impact their career and work life. They are not typically drawn to competitive or high-pressure environments, instead preferring work that allows them to express their artistic talents.
Suitable Professions for Goat Individuals
Given their creative and artistic inclinations, those born in the Year of the Goat tend to excel in professions that allow for self-expression and innovation. They might find fulfillment in fields such as art, design, music, or literature. Similarly, their compassionate nature can make them successful in roles within healthcare, social work, or counseling.
Leveraging Goat Characteristics for Professional Success
To leverage their characteristics for professional success, Goat individuals can use their creativity and artistic talents to come up with innovative solutions and ideas. Their sensitivity can be a strength in understanding and catering to the needs of clients or colleagues. However, Goats should also strive to step out of their comfort zones, proactively seek feedback, and learn to cope with stress or conflict. This can help them broaden their horizons and handle the ups and downs of the professional world with resilience and grace.
Health and Well-being
The zodiac sign of Goat is deeply intertwined with health and well-being, with astrologers often associating this sign with a sensitive digestive system and potential vulnerability to emotional stress.
Potential Health Strengths and Weaknesses for Goats
Goat individuals are believed to have strong recuperative abilities, but they may also be prone to health issues related to their emotional well-being, such as anxiety or stress-induced conditions. This might be tied to their sensitive nature and inclination to internalize their feelings. Physically, they may be predisposed to digestive issues; hence, a balanced and nutritious diet is of utmost importance.
Tips for Maintaining Good Health for Goat Individuals
Maintaining good health for Goat individuals goes beyond mere physical well-being. It is equally essential to prioritize mental and emotional health. Regular physical activity can serve as a stress reliever and improve overall mood. A balanced diet rich in fiber, lean protein, and plenty of fruits and vegetables can help support a healthy digestive system. Furthermore, Goat individuals may benefit from mindfulness practices such as meditation or yoga, which can help them manage stress and promote emotional balance. It's also important for Goats to express their feelings, instead of internalizing them, to maintain good emotional health.
The Year of the Goat in Chinese Culture
The Year of the Goat, like other years associated with the Chinese Zodiac, is celebrated with much zeal and enthusiasm in China and other Chinese communities around the world. Celebrations are often vibrant, featuring a series of traditional rituals and customs designed to usher in good fortune and ward off any potential misfortunes.
A central feature of Chinese New Year celebrations is the Spring Festival, with its myriad of activities such as dragon and lion dances, lantern festivals, and family feasts. The color red, seen as a symbol of good luck and prosperity, is prominently displayed in decorations and clothing. Similarly, the giving and receiving of red envelopes, or 'hongbao', containing money is a common custom during this period.
Specific to the Year of the Goat, some Chinese communities may hold special events and activities that embody the characteristics attributed to this zodiac animal, such as art performances and exhibitions featuring goat figures. Additionally, it is not uncommon to see goat-themed decorations adorning homes and public spaces. As part of the traditional Chinese belief, performing certain rituals and adhering to specific customs during the zodiac year can influence one's fortunes. For instance, wearing lucky colors, eating certain foods, and avoiding certain actions can all be part of the celebrations.
FAQs
What are the main traits of the goat in chinese astrology?
In Chinese Astrology, the Goat is revered for its peaceful and kindhearted nature, as well as its deep sense of empathy. They possess a remarkable artistic inclination, with a keen eye for beauty and a boundless well of creativity. However, their propensity for indecisiveness and excessive dependence on others can sometimes hinder their progress.
What years are associated with the year of the goat?
According to the 12-year cycle of the Chinese Zodiac, the Goat is associated with the years 1931, 1943, 1955, 1967, 1979, 1991, 2003, 2015, and 2027.
What is the lucky color for the year of the goat?
Individuals born in the Year of the Goat are believed to be fortunate when surrounded by the colors of brown, red, and purple.
Conclusion
The Year of the Goat in Chinese Astrology is all about peace, empathy, and artistic creativity. People born under this sign are super kind-hearted and have a natural love for all things beautiful. But sometimes, their indecisiveness and reliance on others can slow them down. Learning about their traits and symbols gives you a deeper understanding of the awesome Chinese cultural traditions and beliefs.