Introduction
This article will explore the concepts of authenticity and vulnerability in depth. We'll begin by defining both terms and elaborating on their importance to personal growth and relationships. Further, we'll discuss the profound power of accepting personal imperfections and the role they play in shaping our unique identity. We'll explore the challenges of embracing vulnerability and provide practical steps for integrating authenticity into our daily lives. Finally, we'll delve into case studies that highlight the transformative impact of these principles when applied effectively.
The Connection between Authenticity and Vulnerability
Authenticity refers to the alignment between one's actions, words, and values. It is about being genuine and demonstrating an unwavering commitment to one's true self, irrespective of external pressures to conform. On the other hand, vulnerability involves embracing and openly expressing one's emotions, including those that might be perceived as weaknesses. It's about taking risks, exposing oneself to potential criticism or judgment, and having the courage to confront one's imperfections.
Both authenticity and vulnerability are fundamental to nurturing meaningful relationships and fostering personal growth. They encourage us to remove our protective masks, revealing our true selves to the world.
Vulnerability
Vulnerability is, at its core, the courage to expose oneself emotionally, putting one's feelings, thoughts, and experiences out in the open, even when it's uncomfortable or painful. It means opening up to the possibility of criticism, rejection, or hurt, in pursuit of deeper connections and personal growth.
Vulnerability is not a sign of weakness, but rather a demonstration of strength. It shows a willingness to navigate uncertain territories, to face potential emotional hazards head-on, rather than shying away from them. It's about admitting that we are not perfect, that we have flaws and fears, and it's precisely these imperfections that make us unique and human. Vulnerability, then, is at the heart of authentic self-expression.
The Link to Authenticity
Vulnerability is a key component of authenticity. Being authentic means being true to who we are – our beliefs, values, and emotions. But to genuinely express these facets of ourselves, we must be willing to be vulnerable. We must have the courage to expose our thoughts, feelings, and experiences, even if they make us appear weak or flawed in the eyes of others. When we allow ourselves to be vulnerable, we are not only acknowledging our imperfections but also embracing them. This honest acceptance and expression of our true selves is what constitutes authenticity. Thus, vulnerability and authenticity are intimately linked – without vulnerability, authenticity cannot fully exist.
The Fear of Vulnerability
The fear of vulnerability is often rooted in the fear of judgment or criticism. We live in a society where success, perfection, and strength are highly valued, often leading to an internalized belief that showing emotions or admitting to struggles is a sign of weakness. This fear can deter people from expressing their true feelings, causing them to hide behind a façade that masks their authentic selves.
Cultural and Societal Factors
Cultural and societal norms can significantly influence our perception of vulnerability. In many cultures, showing emotions or admitting to weaknesses is viewed unfavorably, often leading to stigma and discrimination. Such societal expectations can make it challenging for individuals to embrace vulnerability, as doing so may result in social exclusion or ridicule.
Overcoming Fear
Overcoming the fear of vulnerability requires acknowledging and accepting our emotions and experiences, rather than shying away from them. Strategies for addressing this fear can include practicing mindfulness, seeking professional help like therapy, and cultivating an environment that encourages open and honest communication.
The Power of Imperfections
Embracing our imperfections is the first step toward achieving authenticity. By accepting our flaws, we free ourselves from the chains of perfectionism and embrace our identity in its entirety. This acceptance doesn't mean giving up on growth but rather acknowledging that imperfection is a fundamental part of human nature and a stepping stone for personal development.
Personal Growth
Imperfections are not to be shunned; instead, they serve as catalysts for personal growth. Through acknowledging and accepting our flaws, we unlock opportunities for self-improvement and development. Our imperfections challenge us, pushing us out of our comfort zones and encouraging us to grow, adapt, and evolve.
Case Studies
There are countless stories of individuals who turned their imperfections into strengths. Dyslexia, for instance, was once an imperfection that hindered Richard Branson's academic progress. However, he leveraged this 'imperfection' to build Virgin Group, transforming his unique way of thinking into an asset. Similarly, Stephen Hawking's physical limitations did not deter him from unlocking the secrets of the universe, thereby turning his 'imperfection' into a source of strength and inspiration.
Authenticity in the Digital Age
In the era of digitalization, authenticity often takes a backseat, with the online world presenting its own set of challenges when it comes to maintaining our true selves.
Online Persona vs. True Self
The online world often compels individuals to portray an idealized version of themselves, leading to a dichotomy between the online persona and the true self. This discrepancy may result in feelings of inadequacy and impostor syndrome, posing a significant challenge to authenticity in the digital world.
Social Media and Authenticity
Social media platforms, with their emphasis on likes, shares, and followers, can distort our perception of authenticity. The pursuit of social validation often leads individuals to project a carefully curated, often unrealistic, version of their lives, leading to a skewed understanding of authenticity.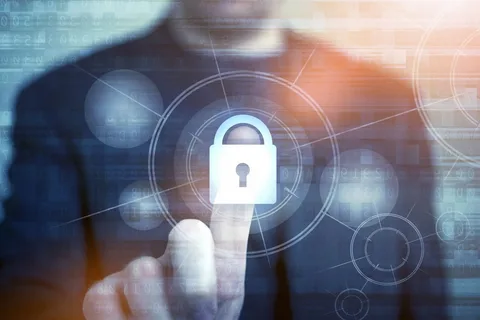 Online Vulnerability
Being authentic and vulnerable in the online space can be challenging due to fear of judgment or ridicule. However, strategies such as open and honest communication, not succumbing to the pressure of online validation, and being accepting of our online and offline selves, can aid in fostering authenticity in the digital space.
Steps to Embracing Authenticity
To truly embrace authenticity, individuals can take several steps:
Self-Reflection
The journey towards authenticity begins with self-reflection. This process involves introspecting one's thoughts, feelings, and actions, thereby identifying the elements that resonate with one's true self. Journaling or meditating can be effective tools for self-reflection.
Practical Tips
Cultivating authenticity in everyday life can be achieved through actionable steps. These can include setting personal boundaries, practicing self-care, expressing feelings honestly, and embracing one's unique qualities. It is also important to remember that authenticity is a continuous journey, not a destination, which requires patience and perseverance.
Seeking Support
Lastly, therapy and social support can be highly beneficial in the process of embracing authenticity. Psychotherapy can provide individuals with a safe space to explore their feelings and align their actions with their true selves. Similarly, a supportive social network can provide reassurance and validation, helping individuals to embrace their authentic selves without fear of judgment.
FAQs
What does it mean to be authentic?
Authenticity entails staying faithful to your true self, your actions, and your audience. It encompasses expressing sincere emotions, aligning your words and deeds, and valuing your perspective over seeking external validation.
Why is it important to accept our imperfections?
Accepting our imperfections is crucial for embracing our true selves. It fosters self-love and acceptance, alleviates the stress of pursuing perfection, and cultivates a more genuine and compassionate self-perception.
How can one practice vulnerability?
Cultivating vulnerability entails authentically expressing your emotions, embracing the courage to seek assistance, acknowledging your mistakes, and remaining receptive to constructive criticism and feedback. It is an act of revealing your genuine self, including your hardships and obstacles, without the fear of being judged.
Conclusion
Accepting imperfections and being vulnerable are crucial aspects of authenticity. By accepting our imperfections, we break free from the constraints of perfectionism and the fear of judgment. This allows us to live genuinely, true to ourselves. It's a journey that requires courage, patience, and resilience, but the rewards are immeasurable: improved self-esteem, deeper relationships, and a greater sense of fulfillment. Remember, our imperfections are a fundamental part of who we are, and acknowledging them sincerely is the first step toward living an authentic life.