Introduction
Belonging to the element of Fire just like Aries and Sagittarius, Leo is the fifth sign in the zodiac, ruled by the Sun, the center of our solar system around which all planets revolve. This makes Leo warm-hearted, in love with life, and always seeking the spotlight, desiring to give and experience passion in their relationships, career, and their overall life journey. Always admired for their honesty and loyalty, Leos are often depicted as the royal leaders of the zodiac. Let's explore various aspects of Leo zodiac sign.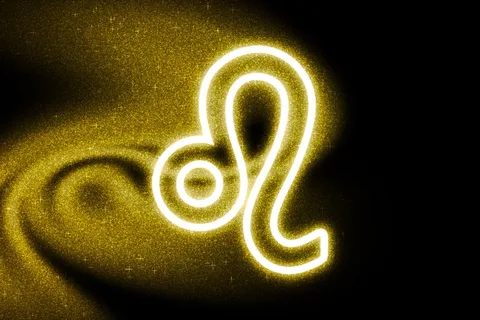 Leo Zodiac Sign
Leo is the fifth sign of the zodiac, symbolized by the Lion, and is associated with the birthdates between July 23 and August 22. Those born under this sign are often recognized for their ambition, courage, and strong will. Characterized by high self-confidence and a radiant personality, Leos is capable of uniting different groups of people and leading them as one towards shared objectives.
Leo's ruling planet is the Sun, the center of our solar system, which is synonymous with warmth, brightness, and the sustenance of all life. This association is reflected in Leo's vibrant energy, passion, and zest for life. The element of Leo is Fire, alongside Aries and Sagittarius. Fire is an element that represents energy, passion, and growth, which manifests in Leo's life through enthusiasm, assertiveness, and a tendency to be the heart of the action.
Leo's Personality Traits
Generosity and Warmth
Leos are well-known for their generous and warm-hearted nature. Their ruling planet, the Sun, represents warmth and sustenance, which aligns perfectly with Leo's giving personality. They have an innate desire to share their wealth and knowledge with others, and their generous gestures often win them the admiration and respect of their peers.
Leadership and Ambition
Stepping up and taking charge is the natural tendency of a Leo, as represented by their symbol, the Lion. They are the royal leaders of the zodiac, possessing a high level of ambition and courage. The fiery element of their sign fuels their ambition and desire to achieve greatness. Their fearless leadership style often inspires those around them, and they seldom shy away from challenges.
Love for Spotlight
Just like the Sun, Leo too loves to be in the center of attention, always seeking the spotlight. This trait is not just due to their desire for admiration but also their passion for life. They have a zest for life that is contagious, and they love to share their enthusiasm with others by being the heart of the action.
Honesty and Loyalty
Leos are often admired for their honesty and loyalty. They value truth and integrity and are committed to their words and promises. As friends or partners, Leos are remarkably loyal and will go to great lengths to support those they care about.
Leo's Strengths and Weaknesses
Strengths
Leos are known for their boldness and bravery. They're not afraid to take risks and are always up for a challenge. Their charisma and confidence make them natural leaders, and they're often the center of attention in social situations. Leos are also highly creative, with many excelling in the arts and other creative industries. They're renowned for their generosity and willingness to help those in need.
Weaknesses
Despite their many strengths, Leos also have their weaknesses. Leos can be domineering and stubborn, often insisting on getting their way. Their hunger for the spotlight can lead to egotism and a lack of consideration for others' feelings. They can also be impulsive, acting without thinking things through, leading to potential problems later on.
Influence on Life Aspects
The characteristics of Leos significantly influence their lives. Their boldness and creativity often lead to success in their careers, particularly in leadership roles or creative industries. Their generosity and confidence make them well-liked by peers. However, their domineering nature can sometimes create tension in relationships. Leos will need to work on their impulsive tendencies and learn to consider others' feelings more to maintain a balanced life.
Love and Relationships for Leo
When it comes to love and relationships, Leos approaches them with the same passion and intensity that they exhibit in other areas of life. They fall in love easily and wholeheartedly, often showering their partners with affection and extravagant gestures of love. Leos are incredibly loyal in relationships and expect the same loyalty in return. They will go to great lengths to protect and defend their loved ones, often placing their partner's needs above their own.
Leos are most compatible with fellow fire signs Aries and Sagittarius, as well as Air signs Libra and Gemini. These signs can match Leo's fiery passion and can keep up with their high energy levels. They also appreciate and reciprocate Leo's need for affection and attention. Other signs may find Leo's intensity overwhelming and may struggle to meet their need for constant admiration.
Leo's loyalty in love is nothing short of legendary. They are devoted partners who will stand by their loved ones through thick and thin. However, they expect the same level of commitment and will not tolerate betrayal. When it comes to love, Leos give their all, and their relationships are often marked by drama and high passion.
Leo's Career Path and Ambitions
Leos, with their inherent leadership qualities and ambitions, often find great success in their chosen career paths. They have a strong work ethic and are known for their dedication and resilience. Their ability to inspire and motivate others often makes them a favorite among colleagues and subordinates.
Leo in the Workplace
In the workplace, Leos are often the driving force behind initiatives and projects. Their innovative thinking and bold approach to problem-solving inspire many. While they can be commanding and authoritative, Leos are also fair and generous leaders. They are not afraid of challenges and are always ready to take risks if they believe it will lead to success. They are goal-oriented and possess a determination that often influences others to follow their lead.
Leos are also known to have a strong sense of responsibility and take their roles very seriously. They are typically reliable, often stepping up to take on tasks that others may shy away from. They thrive in a team environment and can bring out the best in others.
Furthermore, they excel in professions where they can showcase their leadership skills and creativity. Many Leos find success in fields such as arts, entertainment, marketing, and public relations. They also thrive in roles that involve decision-making and strategic planning, making them effective business leaders.
Successful Leos in Various Fields
Many successful Leo individuals have made their mark in various fields. In the field of entertainment, renowned actress Jennifer Lawrence, a Leo, has made waves with her undeniable talent and charismatic presence. In the business world, Bill Clinton, the 42nd President of the United States and a Leo, is known for his leadership skills and ambitious nature. These individuals, like many Leos, have used their natural leadership qualities, ambition, and passion to shine in their respective careers.
Career Choices for Leo
Given their natural leadership qualities, ambition, and creativity, Leos thrive in a range of career fields. They are particularly suited to roles that allow them to exercise their leadership and decision-making skills, such as management or executive roles. Their charisma and confidence make them effective in public-facing roles, such as sales, public relations, or entertainment. Leos are also drawn to careers that allow them to flex their creative muscles, such as in the arts or design fields. Additionally, their innate sense of responsibility and strong work ethic make them excellent entrepreneurs. Regardless of the career path they choose, Leos are likely to approach their work with passion, enthusiasm, and a strong desire to succeed.
Life Insights and Growth for Leo
Leo's Life Journey
Leos, embarking on their life journey, is destined to shine brightly, much like their ruling celestial body, the Sun. Their path is often marked by a quest for recognition, a desire to lead, and a relentless pursuit of their passions. This journey is not merely a pursuit of personal achievement, but a path towards inspiring others with their courage, generosity, and indomitable spirit.
Leos may encounter challenges along the way, and it is through overcoming these that they truly shine, proving that their spirit is as fiery and intense as their ruling element. Their life's purpose is not just about gaining personal glory, but about using their influence, creativity, and leadership skills to make a positive impact on the world around them.
Leo's Desire for Recognition and Fulfillment
At the heart of every Leo's journey is their desire for recognition and fulfillment. This is not merely a shallow quest for accolades, but a deep-seated yearning to be appreciated for their unique talents and contributions. Fulfillment for Leos comes from the knowledge that they have used their abilities to their fullest potential, and that their efforts have been recognized and appreciated.
Leos yearn for a life that is rich with experiences that fuel their creativity and passion. They thrive when they can express themselves freely and inspire others with their bold ideas and grand visions. Ultimately, the path to fulfillment for Leos lies in embracing their true selves, in all their vibrant intensity, and in channeling their ambitious energy towards endeavors that reflect their core values and passions.
Guidance for Personal Growth and Self-Discovery for Leo individuals
For Leos, the journey of self-discovery and personal growth often involves balancing their desire for recognition with their innate generosity and sense of responsibility. It involves learning to tame their domineering traits and cultivating empathy and patience.
Leos are encouraged to reflect on their actions and decisions and to recognize when they are acting out of a desire for personal glory rather than genuine concern for others. By doing so, they will learn to channel their ambitions positively, becoming more compassionate leaders and teammates.
Leos are also advised to explore their creative potential, as this is often a path to self-discovery. Through creative expression, Leos can discover new aspects of their personality and gain a deeper understanding of themselves.
FAQs
What are the key characteristics of a Leo?
Leos are renowned for their charismatic personality, natural leadership traits, and unwavering loyalty. They possess ambition, creativity, and fearlessness in the face of challenges.
What kind of careers are best suited for Leos?
Leos flourish in positions that allow them to showcase their leadership and decision-making prowess, particularly in management or executive roles. They also excel in customer-facing positions such as sales, public relations, and entertainment. Their innate creativity makes them highly sought-after candidates for roles in the arts and design fields as well.
How does Leo zodiac sign express love and affection?
Leos possess an unwavering passion and a remarkable ability to express their love. They exude generosity in showering affection upon their partners and anticipate an equal level of devotion and attentiveness in return. Additionally, Leos exhibit exceptional loyalty and a strong protective instinct within their relationships.
Conclusion
Leo individuals, represented by the majestic lion in the zodiac, embody charisma, leadership, and ambition. With their expressive nature and creative spirit, they excel in roles that allow them to showcase these qualities. Leos are effective leaders in entertainment, business, the arts, and other domains. In matters of the heart, they are passionate and loyal partners. Leos aspire to utilize their talents and make a positive impact on the world. While seeking personal glory, they also prioritize empathy and responsibility. With audacious ideas and grand visions, Leos commands attention and respect.