Introduction
In our journey through life, we all encounter instances of pain, disappointment, and betrayal. These experiences can often leave us carrying heavy emotional baggage that hinders our capacity to fully embrace the present and look forward to the future. "Resolve and Release Past Hurts: Breaking the Chains" is a guide to help you identify and grapple with the roots of your pain, and more importantly, equip you with effective strategies to release this burden and enable you to move forward with a renewed sense of freedom and purpose.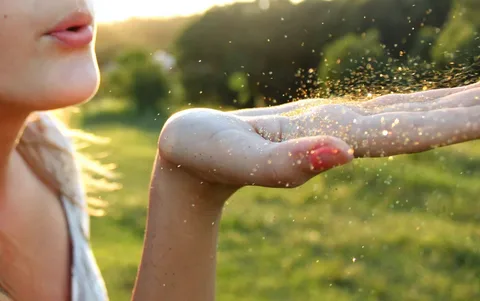 Weight of Past Hurts
Past hurts can be compared to heavy chains we drag around, limiting our movements and clouding our perspective on life. These emotional injuries may stem from betrayals, disappointments, or traumatic events that have left deep scars on our psyche. The longer we carry these hurts, the more they affect our emotional health, influencing our behavior and interactions with others. It becomes a burden that we carry into every new relationship and circumstance, often unknowingly.
The Emotional Burden of Unresolved Past Hurts
The emotional burden of unresolved past hurts is akin to carrying a backpack filled with stones. Each unresolved hurt adds another stone to the pack, increasing its weight. This burden drains our emotional energy, leaving us feeling depleted, anxious, or depressed. It affects our ability to form healthy and satisfying relationships, as we may project our past hurts onto others, even when they don't warrant such reactions.
This heavy emotional load also obstructs our path to personal growth and fulfillment, as we are too weighed down to move forward freely. The relentless mental torment of unresolved past hurts can even manifest as physical illnesses, as the mind and body are intrinsically linked.
The Power of Resolution
Choosing to resolve past hurts is an empowering step toward emotional freedom. Resolving these emotional chains begins with acknowledging their existence and understanding the impact they have had on your life. This self-awareness is a powerful tool that shifts the focus from external circumstances to your internal emotional state, paving the way for healing and growth. Resolution is about acceptance, not blame.
Accepting that the past cannot be changed, but understanding that your present reactions and future outlook can be. You have the power to decide how much weight these past hurts will have on your life moving forward. Once you start this process of resolution, you're essentially breaking the chains of past hurts, one link at a time, enabling you to embark on a journey towards a lighter, healthier, and more fulfilling life.
Process of Emotional Healing
The Ingredients of Healing
Self-Awareness
Self-awareness is a pivotal element in the healing process. It involves a deep understanding and acknowledgment of your emotions, thoughts, and reactions. This increased cognizance allows you to identify triggers, understand the roots of your pain, and monitor your emotional responses. With self-awareness, you can consciously choose to respond rather than react to challenging situations, fostering healthier emotional habits and promoting healing.
Forgiveness
In the context of healing, forgiveness is the conscious and deliberate decision to release feelings of resentment or vengeance toward an individual or group who has harmed you, regardless of whether they deserve your forgiveness. It doesn't mean forgetting the hurt inflicted, but it's about letting go of the burden that holding a grudge can place on your mind and heart. Forgiveness is a critical step towards healing, freeing you from the chains of bitterness and resentment.
Acceptance
Acceptance plays a critical role in resolving past hurts. It involves acknowledging reality and recognizing that we cannot change the past. Acceptance isn't about condoning hurtful actions or neglecting the pain caused, but it's about stopping the fight against reality. Through acceptance, we learn to live with our past, reducing its power over our present and future. Acceptance is the first step to moving forward and shedding the weight of past hurts.
Empathy
Empathy is the ability to understand and share the feelings of others. It involves stepping into another's shoes and viewing the world from their perspective. In the context of healing, empathy can be directed towards oneself or others. Self-empathy allows us to treat ourselves with kindness and understanding during the healing process, while empathy towards others can facilitate forgiveness and interpersonal healing.
Time
Healing is a process that unfolds over time. It's not an overnight transformation but a journey that involves taking small steps towards emotional freedom. Time provides distance and perspective, allowing us to process our feelings and experiences, learn from them, and gradually let go. With time, the intensity of pain diminishes, and we gain a deeper understanding of our experiences, which contributes to healing and personal growth.
Preparing the Emotional Dough
Identifying Your Hurts
Recognizing and acknowledging past hurts is the initial step in preparing your emotional dough. This process requires a willingness to revisit experiences with a lens of introspection and honesty. It might involve recalling unpleasant memories or events that have caused you pain or discomfort. By identifying these hurts, you're essentially gathering the 'flour' for your emotional dough. It might seem difficult and painful at first, but acknowledging these hurts is essential to your healing journey.
Gathering Your Ingredients
Just like baking, emotional healing requires the right ingredients. These 'ingredients' are the emotional and mental tools that will aid your healing process. They include self-awareness, forgiveness, acceptance, empathy, and time, as previously discussed. Each of these 'ingredients' plays a crucial role in your healing journey.
Mixing Your Emotions
Much like the process of mixing baking ingredients in a bowl, healing requires a careful blend of different emotional ingredients. This involves consciously integrating self-awareness, forgiveness, acceptance, empathy, and time in your daily life. It's about learning to balance these elements and understanding that they all play an important role in your journey. Just as a cake needs the right balance of flour, sugar, and butter to rise, your healing needs a balanced mixture of these emotional ingredients to succeed. This process might be messy and challenging, much like mixing a thick dough, but it's a necessary step towards creating a healthier, happier you.
The Aroma of Forgiveness
The aroma of forgiveness is a subtle yet potent scent that pervades the atmosphere of your emotional kitchen. Forgiveness, when applied in the process of emotional healing, can bring with it a soothing ambiance, a sense of peace and serenity. This aroma is not just about absolving others for the pain they may have caused, but also about forgiving ourselves for any perceived wrongs we believe we've committed.
As the aroma of forgiveness fills your kitchen, you'll find that bitterness and resentment start to evaporate, replaced by a lightness and openness that fosters deeper healing. With every waft of this healing aroma, you're reminded that with forgiveness comes freedom; freedom from the shackles of the past, freedom to be present in the moment, and freedom to envision a future unburdened by past hurts. The aroma of forgiveness, therefore, is not just a scent but a catalyst for profound emotional transformation.
Tasting the Freedom of Acceptance
Tasting the freedom of acceptance is a transformative and liberating experience. When you wholeheartedly accept your past, you're relishing the essence of true emotional liberation. Acceptance, in the context of healing, is like a rich, nourishing broth that replenishes the soul. It's about acknowledging your past without judgment and embracing the spectrum of emotions that come with it.
The taste of acceptance might be bitter at first, as it often involves confronting and digesting painful realities. However, as you develop a palate for acceptance, you'll start to appreciate its depth and complexity. You'll realize that, like a well-balanced dish, life too has its share of bitter and sweet moments. Acceptance allows you to savor life in its entirety, tasting both the joys and the hardships, knowing that they collectively shape your unique life experience.
FAQs
What is the first step in resolving and releasing past hurts?
The first step is to recognize and delve into the sources of your pain or discomfort. This entails acknowledging and exploring the experiences that have caused you hurt.
How does forgiveness contribute to resolving past hurts?
Forgiveness is crucial for letting go of resentment and bitterness. It entails not only forgiving those who have hurt you but also forgiving yourself for any perceived wrongs. By doing so, you cultivate emotional freedom and inner peace.
How can acceptance aid in healing from past hurts?
Acceptance is the art of recognizing reality with an open heart, free from any judgment. It entails embracing both our past and the emotions that accompany it, ultimately diminishing the hold the past has on our present and future.
Conclusion
Letting go of past hurts is like breaking free from chains that hold us back from emotional freedom and inner peace. It's similar to baking, where healing involves the right mix of time, self-awareness, forgiveness, acceptance, and empathy. The first step is recognizing where our pain comes from. Forgiveness then opens the door to releasing bitterness and creating an environment for personal growth and understanding.
Acceptance, though initially tough, helps us fully embrace our past and appreciate life's ups and downs. By blending these elements, we can knead our emotional dough, allowing forgiveness to fill our lives with a sweet aroma and savoring the taste of acceptance. This process equips us to break free from past hurts and embrace a future defined by resilience, wisdom, and emotional liberation.