Introduction
In the realm of energy and consciousness, vibrational alignment is a concept of paramount importance. It is the resonating frequency at which our thoughts, feelings, and overall being operate. Like a finely tuned instrument, the human spirit must be in harmony with the universe to achieve peace, success, and fulfillment. This article seeks to explore the concept of vibrational alignment, offering insights on how we can tune into this harmony, and the profound impact it may wield on our lives. Whether you're new to this idea or well-versed in energy principles, this exploration offers valuable insights and practical techniques for aligning with your best self.
Vibrational Alignment
Vibrational alignment is a term that refers to the balance and harmony of the energy frequencies within us. It encapsulates the resonance of our thoughts, feelings, and internal energy with the higher frequencies of the universe. It's a state of being where our inner vibrations are attuned to the positive and constructive vibrations of the world around us.
The Role of Vibration in Our Lives
Vibration, in the context of energy and consciousness, is the fundamental component that shapes our reality. From the way we think to the way we feel, and the circumstances we attract – everything mirrors our internal vibrational frequency. If our vibrations are low, we tend to attract negativity and discord; conversely, high vibrations promote positivity, peace, and constructive outcomes.
Achieving Harmony Through Vibrational Alignment
Our central thesis is that achieving a state of vibrational alignment paves the way to holistic harmony and fulfillment. By consciously aligning our vibrations with the higher, positive frequencies of the universe, we can foster inner peace, enhance personal growth, and attract positive circumstances in our lives. This article aims to delve deeper into this concept and provide practical techniques for attaining vibrational alignment.
Vibration
Vibration, in scientific terms, refers to the oscillation or recurring motion of an object around an equilibrium point. The vibrations may be periodic such as the motion of a pendulum or random, like the movement of a tire on a gravel road.
Different Types and Frequencies of Vibration
In the universe, vibrations occur at various frequencies and are classified into different types based on their properties. High-frequency vibrations include light and sound, while low-frequency vibrations include tides and geological shifts. The rate of vibration is measured in Hertz (Hz) and each type of vibration resonates with a certain frequency range.
Humans Emit Vibrational Frequencies
Humans, like all matter, are composed of energy and thus emit vibrational frequencies. Our thoughts, feelings, and state of health determine the frequencies we emit. Positive emotions like love and joy vibrate at high frequencies while negative emotions like anger or sadness vibrate at lower frequencies.
The Vibrational Nature of Thoughts, Emotions, Environments, Etc.
The vibrational frequencies we emit influence and are influenced by our thoughts, emotions, and the surrounding environments. Each thought or emotion, each interaction with our environment, causes a vibrational ripple effect that extends outward, influencing our personal energy field and, in turn, the universal energy field. As such, the vibrational nature of our existence underscores the interconnectedness of all things.
The Impact of Vibrational Misalignment
Vibrational misalignment occurs when we deviate from our natural state of harmony and balance. This can be triggered by a range of factors such as negative thoughts, emotional turmoil, physical illness, and harmful environmental conditions.
Physically, vibrational misalignment can lead to illness, fatigue, and a decrease in our overall vitality. Emotionally, it could manifest as feelings of depression, anxiety, and a general sense of unease. Energetically, it can cause us to feel disconnected from ourselves and the world around us, as if we're out of sync with the rhythm of life.
Common Sources of Vibrational Disruption
The common disruptors of vibrational harmony can be categorized into internal and external ones. Internal disruptors include stress, negative thinking, and unresolved emotional issues. External disruptors, on the other hand, include unhealthy relationships, hostile environments, and harmful lifestyle habits.
Signs That You Are Vibrationally Out of Alignment
Some signs indicating that you might be vibrationally misaligned include persistent feelings of unease, chronic fatigue, difficulty focusing, and frequent bouts of illness. Moreover, you might also find yourself constantly in conflict with others, feeling unusually sensitive to your surroundings, or experiencing a lack of fulfillment and joy in life.
Achieving Vibrational Alignment
Achieving vibrational alignment involves realigning yourself with your natural state of harmony and balance.
Raising Your Dominant Energetic Vibration
One of the most effective ways to raise your energetic vibration is through practices like mindfulness and gratitude. Mindfulness involves being fully present and engaged in the current moment, while gratitude entails cultivating a sense of appreciation for the blessings in your life. These practices can help you shift your focus from negativity and worry to positivity and peace.
Clearing Negative Emotional Vibrations
Negative emotional vibrations can be cleared through various techniques such as meditation, breathwork, therapy, and energy healing. These practices allow you to explore, understand, and release negative emotions, thereby restoring your vibrational harmony.
Creating Positive Environments and Relationships
Your environment and relationships play a significant role in your vibrational state. Surrounding yourself with positive individuals and environments that inspire and uplift you can help maintain a high vibrational frequency.
Techniques for Detecting and Adjusting Vibrational Mismatches
Detecting and adjusting vibrational mismatches involves learning to tune into your body's signals. Practices such as yoga, qi gong, and mindful meditation can enhance your sensitivity to your energetic state, enabling you to detect and correct misalignment.
Maintaining Alignment Through Daily Spiritual Practice
Maintaining vibrational alignment necessitates consistent spiritual practice. This might include daily meditation, prayer, yoga, or any other practice that facilitates a connection with your inner self and the universe. This ongoing commitment helps sustain a balanced and harmonious vibrational state.
Benefits of Vibrational Harmony
Improved Physical and Mental Health
When we achieve vibrational harmony, our physical and mental health can significantly improve. Free from the burdens of negative emotions, our bodies function more effectively, and our minds enjoy clarity and concentration.
Increased Intuition and Inspiration
With vibrational harmony, we often find that our intuition is heightened. We're more in tune with our inner selves and the world around us, leading to sudden insights and inspiration that can guide our decisions and actions.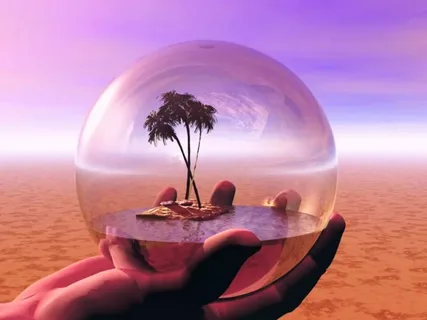 Deeper Connections with People
Vibrational harmony allows us to connect more deeply with others. Empathy and understanding are enhanced, leading to more meaningful and fulfilling relationships.
Heightened Creativity and Productivity
Harmonious vibrations can also boost our creativity and productivity. Free from negative distractions, our minds can focus and generate innovative ideas, and we can accomplish tasks with greater efficiency.
Greater Sense of Purpose and Inner Peace
Finally, achieving vibrational harmony can cultivate a greater sense of purpose and inner peace. As we align with our true selves and the universe, we gain a deeper understanding of our place in the world, leading to an enduring sense of peace and fulfillment.
FAQs
What is vibrational alignment?
Vibrational Alignment refers to the process of tuning our energy or frequency to match that of the universe. It involves practices that facilitate a connection with our inner selves and the universe, leading to a balanced and harmonious vibrational state.
How can vibrational alignment improve physical and mental health?
When we achieve Vibrational Alignment, we become free from the burdens of negative emotions. This allows our bodies to function more effectively, and our minds enjoy improved clarity and concentration.
What is the connection between vibrational alignment and intuition?
With Vibrational Alignment, our intuition often gets heightened. We become more in tune with our inner selves and the world around us, leading to sudden insights and inspiration that can guide our decisions and actions.
Conclusion
Vibrational Alignment is a powerful tool for achieving personal and spiritual growth. By tuning into harmony, we not only foster improved physical and mental health but also heighten our creativity, productivity, and intuition. This alignment, bridging the gap between the self and the universe, enlightens us with a greater sense of purpose and inner peace. Through vibrational alignment, we can experience a profound transformation, refining our perspectives, enriching our relationships, and ultimately, leading us towards a life of fulfillment and well-being.