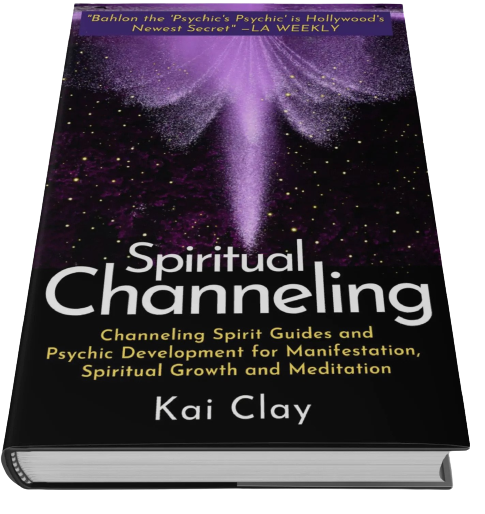 SPINE Spiritual Channeling
"Our perspective depends on what door you choose to open… and which you close in your mind. It's all about how you choose to adjust your view." – Bahlon, 2016
Spiritual Channeling is a revolutionary, potentially life-changing psychic abilities and manifestation book, based on National Scholastic Art Award winner, Fortune 500 business executive and trance channeling guru Kai Clay's powerful worldwide spiritual growth coaching sessions that help celebrities, business leaders… even Buddhist monks with advanced metaphysical techniques and attunement exercises, as well everyday methods for manifesting happiness, success and tranquility.
Now, you too can draw on metaphysical master Kai Clay's inspirational story of enlightenment and spiritual growth to start on your own path toward reaching your full potential, living the life that you have always wanted, and achieving those elusive life goals.
Learn the truth about our reality
The inner workings of our reality are more than most of us have been led to believe. Bahlon explains these clearly and with gentle guidance with every book we publish. Learn about Light Language and your own True Future™, fulfill your most inspiring ideas, and find your own light in every corner of the world, reflected back to you with joy. Explore the entire series or choose one subject that resonates and begin!
The Act of Stepping Aside
In this compelling spiritual awakening and channeling book, you will learn:
How to use your own spiritual power and mental attunement to live a life with less anxiety and fear and more love and abundance
How to overcome self-doubt and procrastination and make decisions that will improve your life and give you what you want, rather than what others may have decided for you.
How to use Bahlon's understanding of light language – a high-vibration direct solid-state connection with the Universal Source that speaks to the soul, DNA, and body consciousness – to release blocked energy, activate your DNA to release dormant gifts and knowledge, and bring you closer to your Higher Self
How to find your true spirit guide and allow them to lead you to your own Kundalini Awakening to find your ultimate spiritual potential
Spiritual Channeling is a remarkable true story of Clay's life journey of transcendence from successful New York business exec to world-renowned trance channel and trusted confidant of spiritual leaders. Read his inspiring journey towards spiritual intelligence, helping thousands succeed beyond their dreams, with every facet of their lives. Spiritual Channeling is a transformational book that is perfect for open-minded souls who are ready to experience the wonders of life for themselves.
"This book reads like a warm hug. It makes you feel so good about yourself and the great adventures that await you, as you learn and grow from it."
We suggest joining Light Circle, Bahlon's most value-packed offering to date. Our yearly membership gives you all these books for FREE, and so much more to put your learning into action fast!
Kai Clay's book about Light Language is not only mind-opening, it both radical and uplifting at the same time, offering an enormous new expansive perspective on what is possible during our own lifetimes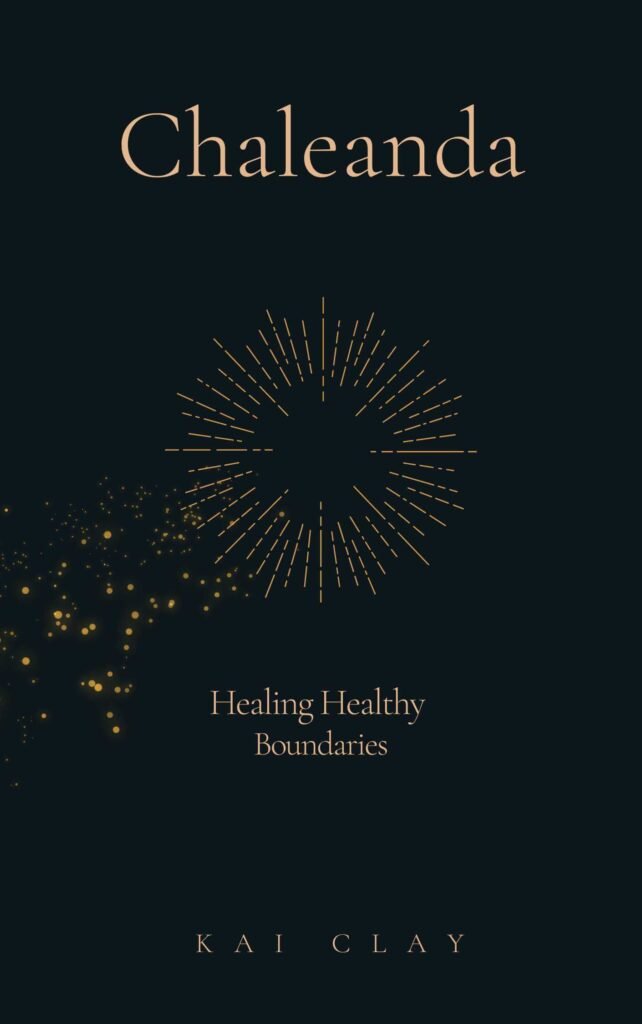 Boundaries can come from within, as well as be imposed on life from the outside. In this powerful story, Bahlon explains why internal housekeeping is one of the most important benefits of a spiritually guided existence. Together, Bahlon and Chaleanda dive deep into your internal motion and finally process shame, negativity and self-criticism as you create a brighter future.
Bahlon talks with thousands every year from all over the world in their packed group channeling sessions and private readings where people can ask questions directly and receive astonishingly accurate answers. These sessions are carefully edited and transcribed for Volume 1 with a focus on growth, and choice to inspire you to do the same.